Entries for 06 October 2020
Lockdown in Apartments
The pandemic's shadow harvest – It is too early to say, but the signs are ominousThe Economist – International  – Oct 5th 2020
AMERICA'S Centres for Disease Control and Prevention (CDC) carried out a survey this summer, it found that one in ten of the 5,400 respondents had seriously considered suicide in the previous month—about twice as many who had thought of taking their lives in 2018. For young adults, aged 18 to 24, the proportion was an astonishing one in four.
The survey, published in August, was one of a growing number of warnings about the toll that the pandemic is taking on the mental health of people. For legions, the coronavirus has upended or outright eliminated work, schooling and religious services. On top of that, lockdowns and other types of social distancing have aggravated loneliness and depression for many.            Continue reading →
-------------------------
What will travel look like in the future? We asked the experts.
BY STEVE BROCK –  PUBLISHED OCTOBER 5, 2020 – National GeographicWith coronavirus cases continuing to spike in America and abroad, travelers with a United States passport remain grounded. To date, just nine countries are open to Americans without restrictions. If Belarus, Serbia, Zambia or any of the other six countries on that list aren't in the cards, then travelers itching to get on an international flight will have to wait.
How long is still unknown. Elizabeth Becker, author of Overbooked: The Exploding Business of Travel and Tourism, notes that the pandemic "decimated" the $8 trillion global travel industry overnight. "Those essential pillars of 21st-century global travel—open borders, open destinations, and visa-free travel—won't return in the short term or even medium term," she says.        Continue reading →
-------------------------
— By Dave Martins–  October 4, 2020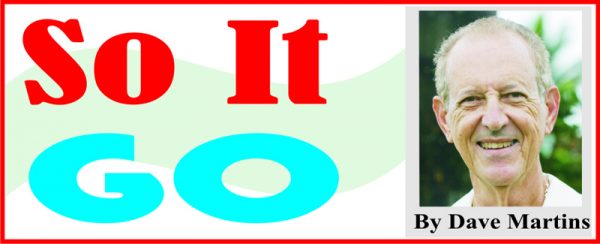 While I don't profess to know the origins of it, I have been aware, going back to my short pants days growing up in West Dem, of my fascination with words, whether in the subjects being taught in high school at St. Stanislaus or, in later years, in the everyday conversations with folks here or across the region, ranging from Cayman in the northwest Caribbean to my homeland here.  The influence is there, clear as day, in many of the songs I wrote, drawing on the lexicons of these various destinations I came to know from my musical visits.
It remains for me a repository of information that fascinates and motivates me, both for the specificity of the languages but also for the ingenuity of the people who created it. One should also emphasise, however, that this variety in Caribbean native expressions is only evident because of our geographical separations after we travel the region and come face to face with the differences.      Continue reading →
-----------------------
Books by Guyanese
From: Habeeb Alli, Toronto – Oct 4th 2020 – Email: bookhabeeb@gmail.com 
The onset of Covid has caused great inconvenience to many annual events. This year's Pakaraima literary celebration was no exception. It was initially planned in a restaurant in Pickering, Ontario, but soon had to be hosted in a beautiful retreat-like backyard in Richmond Hill Ontario.  This was all made possible through the generous support of Cliff and Bhano Rajkumar who stepped in at this time of need.
The founder of Pakaraima Writers, Janet Naidu, had this vision to create a space for Guyanese and Caribbean writers and artists fifteen years ago, to showcase their works as well as provide necessary guidance to get published.        Continue reading →
---
Guyanese Online |   Published by Cyril Bryan-- cybryan@gmail.com
This email was sent to

|

Unsubscribe

|

Forward this email to a friend