Entries for 02 October 2020
Trump, Melania test positive for coronavirus, president vows to bring quarantine 'immediately'
John Fritze, USA TODAY – 02 October 2020
President Trump
WASHINGTON – President Donald Trump has tested positive for the coronavirus, a stunning development that came hours after he confirmed one of his longest-serving aides with whom he had recently traveled also received a positive test result.
The revelation had implications for the president's health, the administration's response to the pandemic and also the Nov. 3 election, during which Trump has leaned on states to reopen and has claimed that the nation is "turning the corner" on the virus.
"Tonight, @FLOTUS and I tested positive for COVID-19," Trump tweeted early Friday morning. "We will begin our quarantine and recovery process immediately. We will get through this TOGETHER!"            Continue reading →
--------------------------
 Oct 01, 2020 –  Front Page Editorial – Kaieteur News
The APNU and AFC are adding little value to Guyana's politics. To the disgust of many, they are focused too much on power and too little on the country's progress. While the country's riches are being carted off, the main parliamentary opposition is not raising a word of objection. In this instance, the main opposition parties are no different from the ruling PPP/C.
Why are APNU and AFC at one with the PPP/C in saying nothing about the plundering of our oil and the disappearance of oil blocks into unknown private hands? What are the real roles of APNU and AFC in this national disaster? Why do they have nothing to say or refuse to be critical of their main adversary's handling of these issues?              Continue reading →
----------------------------
 Oct 01, 2020  News – By Kemol King
Minister of Natural Resources, Vickram Bharrat yesterday approved ExxonMobil's third field development in the Stabroek Block, the Payara project. The oil major said, after making its final investment decision (FID) yesterday, that the Prosperity Floating Production, Storage and Offloading (FPSO) vessel will start production in 2024 at up to 220,000 barrels of oil per day.
From left: Anand Gohil, CNOOC Petroleum Guyana Limited; Alistair Routledge, President of ExxonMobil Guyana; Minister of Natural Resources, Vickram Bharrat and Timothy Christian, Director, Vice President of Hess Guyana Exploration.
------------------
– cites ultimata going all the way back to January 2019
By StabroekNews –  October 1, 2020
More than a year after its executive council mandated industrial action in the Health Sector, the Guyana Public Service Union (GPSU) has delivered yet another ultimatum to the Minister of Health.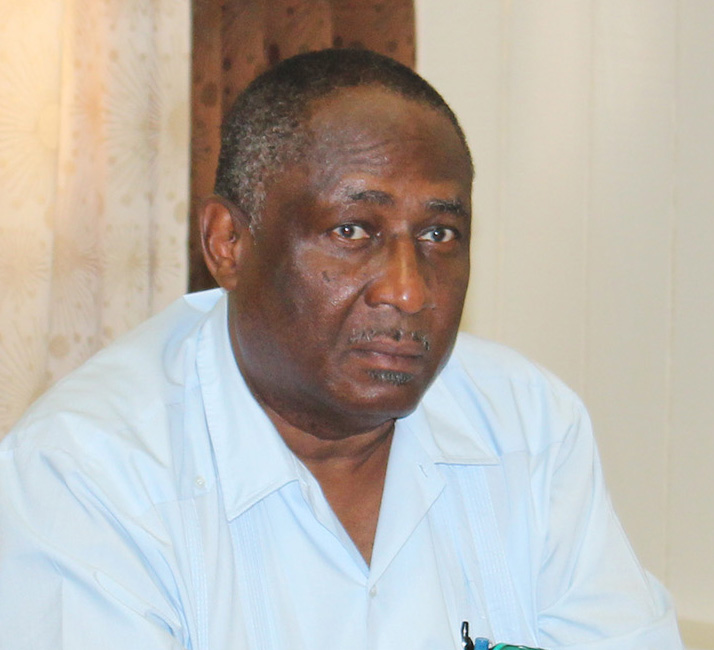 This time the union has said that it would authorize strike action from Wednesday, October 7 if the Minister fails to provide a "positive response" to its demands. Photo: Patrick Yarde
"We will mobilize for full strike actions, if within 72 hours we do not get what we consider as a positive response, to mature and professional decisions focused on an outcome in resolving this matter," GPSU President Patrick Yarde told a press conference today. Despite repeated requests he refused to state what "a positive response" would entail.       
--------------------
The world's worst-performing countries against the pandemic are all led by self-centered authoritarians
Chemi Shalev | Haaretz
The country with the highest number of coronavirus cases in the world is the United States, which is led by an authoritarian right-wing nationalist and populist, Donald Trump.
Second place belongs to India, which is led by the authoritarian right-wing nationalist and populist Narendra Modi.
Next in line is Brazil, led by the authoritarian right-wing nationalist and populist Jair Bolsonaro.              Continue reading →
---
Guyanese Online |   Published by Cyril Bryan -- cybryan@gmail.com
This email was sent to

|

Unsubscribe

|

Forward this email to a friend