Entries for February 20-21, 2021
Black History Month; The West Indian – Feb.16, 2021 – By Chaitram Aklu
Plaque dedicating THE AUBREY MAYNARD CARDIAC OPERATING SUITE at Harlem Hospital. (Photo by C. Aklu)
Martin Luther King Jr. delivered his last speech, "I've Been to the Mountaintop," on April 3, 1968, at the Mason Temple in Memphis Tennessee. The following day, April 4, 1968 he was assassinated by James Earl Wray as he stood on the balcony of the Lorraine Motel.
But his role and achievements in the Civil Rights Movement may have been a lot shorter and less impactful, had it not been for a great team of surgeons and staff that saved his life 10 years earlier in New York City's Harlem.            Continue reading →
---------------------------------------------
Written by: Jean Janki Samaroo
Am I Guyanese, British-Guyanese, Indo-Guyanese, South American, Canadian, Guyanese-Canadian, or some blend of these different cultures? Is my background East-Indian, West-Indian or Indo-Caribbean? What about the fact that my geographical place of birth was South America? Am I just an eclectic person— one of mixed cultural heritages?
The simple answer is that I have been influenced by a diversity of cultures from the day I was born. Whether I'm definitely one thing or the other is worth questioning but the answer that I have will be different to that of another person from the same background. Guyanese are not all the same just as Canadians are not all the same. There are variables.
---------------------------------------------------
 By Akola Thompson –  February 19, 2021 – Stabroek News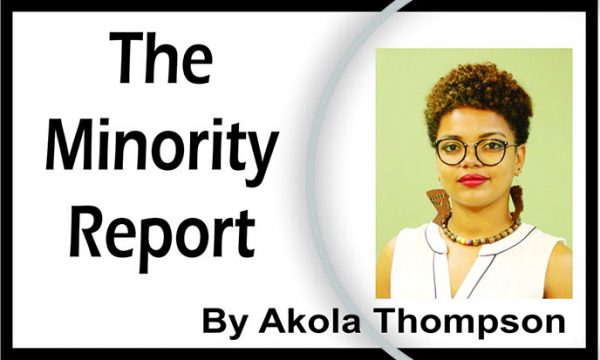 From the beginning of racism, colorism has existed; that is not an opinion, it is a fact. While many of us are aware of racism and its harmful impacts, a blank is usually drawn when it comes to the treatment that is meted out against persons of a dark skin tone. Colorism affects all non-white ethnicities but Black persons face the brunt of its impacts.       
When the topic of colorism is brought up, particularly in the Black community, there is a pushback against it. Persons seem to be of the belief that to speak about the realities of colorism is somehow divisive. As an already marginalized group of people, it is said that colorism dialogues seeks to push a wedge between communities. This reluctance to speak about it does not negate its everyday impacts on dark skinned people.    
-------------------------------------------------
Dr. Keith Wailoo
From:  B. Rose Huber, Princeton University – School of Public and International Affairs
Feb. 15, 2021Historian and scholar Keith Wailoo joins Dr. Anthony Fauci and others as a recipient of the 2021 Dan David Prize, an award endowed by the Dan David Foundation and headquartered at Tel Aviv University.
Wailoo, the Henry Putnam University Professor of History and Public Affairs at Princeton, is being honored for his work in the history of health and medicine. He will share a $1 million prize with Alison Bashford of the University of South Wales and Katharine Park of Harvard University.        Continue reading →
-----------------------------------------------
— Arctic weather shut down power plants as demand for heat surged, and the state's grid is on its own
Benji Jones – Business Insider
Service trucks lining up after a snowstorm in Fort Worth, Texas.Ron Jenkins/Getty Images
Half a million Texans were still without power Thursday morning as arctic weather pummeled the state.
The cold weather caused energy sources to go offline just as demand for electricity went up.
Climate change could make events like these more frequent, experts say.
-----------------------------------------------
January 26, 2021 – By HOPE WABUKE
In his new book 'The Devil You Know: A Black Power Manifesto', Charles Blow recalls hearing Harry Belafonte give a speech.
The subject was Belafonte's bailout of some student members of the Student Nonviolent Coordinating Committee (SNCC.) Belafonte had raised $70,000 in bail money and called up his best friend Sidney Poitier  to help him deliver the money. But it was not easy. Belafonte recalled how he and Poitier were chased by the Ku Klux Klan, whose members accosted them at the airport; Belafonte and Poitier had to take off speeding in a race for their lives.        Continue reading →
---
Guyanese Online |   Published by Cyril G. Bryan - cybryan@gmail.com
This email was sent to

|

Unsubscribe

|

Forward this email to a friend