Fat Frog Media Marketing Nuggets #15
Amazing SEO tools you've never heard of



Read the full list of new SEO & Marketing tools here.
💡 #ad Instantly transform your blog posts into engaging videos and captivate your audience like never before

Canva goes all in on AI
🔥 AI Text to Image generator. Create images in any style with simple prompts.
The AI Text to Image generator from Canva is a new feature that lets users create images in any style with simple prompts. This tool uses artificial intelligence to generate images based on text prompts. Quickly create eye-catching visuals without any design experience.
It's easy to use and can be a great asset for businesses looking to create professional-looking graphics for their social media channels, blog posts, and other marketing materials.
🔥 Magic Write: get canvas to write copy for you
Magic Write is a new feature from Canva that uses artificial intelligence to generate written copy based on prompts. Create engaging and professional content for your social media channels, blog posts, and other marketing materials in seconds.
🔥 AI presentations: instant presentations from prompts
Create visually appealing and professional presentations by typing a few words. The platform uses natural language processing technology to automatically generate layouts based on your input, so you don't have to spend hours creating slides from scratch.
🔥 Magic Design: design ideas from prompts
Generate design ideas based on a few prompts. Create professional-looking graphics for your website, social media channels, and other marketing materials quickly and easily.
Run your own Affiliate program
Do you have a product or service to sell? Have you ever considered running your own affiliate program?
It's worth exploring this option as it can provide several benefits to your business.
By running an affiliate program, you can leverage the reach and influence of other websites and bloggers to promote your products or services. When someone signs up to become an affiliate, they are given a unique link or code that they can share with their audience. When someone clicks on that link and makes a purchase, the affiliate earns a commission.
It's a win-win for everyone. The affiliate gets a commission, and you get a sale that you might not have without the marketing efforts of your affiliate.
One of the biggest advantages of an affiliate program is that it can be a cost-effective way to market your business. Unlike traditional advertising, where you pay upfront for exposure regardless of whether it leads to a sale, you only pay a commission on actual sales generated through your affiliates.
Think of it as an alternative to advertising. The affiliates do the advertising for you. Their commission payment is the price you pay for this "free" advertising. When your affiliates promote your products or services, they are reaching out to their followers, who may not have heard of your business before.
You'll need to have a solid system in place to manage your affiliates, track sales, and handle commission payments. This can be time-consuming and may require some investment in affiliate management software or plugins.
There are many ways to go about setting up an affiliate program. You've basically got three choices:
Affiliate platforms, individual affiliate software, and WordPress affiliate plugins.
Affiliate Platforms:
Pros
Wide selection of merchants and affiliates to choose from
Established payment and tracking systems
Large networks of affiliates can help to drive more traffic to your website
Cons
Fees and commission structures can be complicated and vary from platform to platform
Competition can be high, making it harder to stand out among other affiliates
Less control over the affiliate program's rules and regulations
Options:
Individual Affiliate Software:
Pros
More control over the affiliate program's rules and regulations
Greater flexibility to customize the program to fit your business needs
Can be more cost-effective than using a third-party platform
Cons
May require more technical knowledge and resources to set up and manage the program
May have limited features and capabilities compared to established affiliate platforms
May require more effort to find and recruit quality affiliates
Options:
WordPress Affiliate Plugins:
Pros
Easy to install and integrate with your WordPress site
Customizable to fit your business needs and preferences
Usually more affordable than other affiliate solutions Cons
May have limited features and capabilities compared to established affiliate platforms
May not be as user-friendly for affiliates compared to dedicated affiliate platforms
Limited access to a wide range of affiliates outside your existing website traffic
Options:
AffiliateWP: A plugin for WordPress that allows you to create and manage your own affiliate program on your website.
Affiliate platforms can provide a wider selection of affiliates and established payment and tracking systems, but may come with higher fees and less control over the program. Individual affiliate software provides greater flexibility and control, but may require more technical knowledge and resources. WordPress affiliate plugins are easy to integrate with your website, but may have limited features and reach.
Currently, AffiliateWP is offering up to 65% off the their main product. I've been using this for years and it's flawless. If you have a WordPress website, it's the most cost-effective and customizable solution. And this is as big a discount as I've seen.
SERP Tracking Tools
There are several reasons why you might need a SERP tracking tool. Perhaps you want to keep an eye on your competition, or maybe you want to ensure that your website is ranking as high as possible in search engine results pages.
Whatever your reason, there are many excellent SERP tracking tools available that can assist you. Each tool has its own unique features that can be helpful for businesses and individual bloggers.
This article takes a look at some of the best options.
Backlinks less relevant?
I once predicted that backlinks would be irrelevant for websites by 2025. I'm not sure that's going to happen so fast but it's certainly heading that way.
Google says that links are now less important for ranking than they used to be.
The company says that it is now looking at a "variety of factors" when it comes to ranking, and that links are just one of them.
Google also says that it is constantly updating its algorithms, so what works today may not work tomorrow.
Lead Magnets
A lead magnet is a digital marketing tool designed to capture a prospect's attention and motivate them to take a desired action, such as subscribing to a newsletter, downloading a white paper, or taking a free trial of a product.
Lead magnets come in many forms, such as ebooks, webinars, templates, checklists, and courses. They offer value to the prospect in exchange for their contact information.
To create a lead magnet, first identify what type of content will be most valuable to your target audience. Then, create the content using an ebook creation tool like Kindle Create, Designrr, or graphic design software like Canva.
Once your lead magnet is complete, promote it on your website and social media channels using an eye-catching call-to-action (CTA).
ChatGPT, the future, and AI content detectors
Yes, it's inevitable - another newsletter discussing ChatGPT. It's hard to get away from it to be honest. Twitter is on fire with talk of how AI writing is the holy grail and how we can all forget about writers, artists, and even Google. But then Twitter is a hotbed of exaggerators, sales people pretending to give value, and drama queens.
Many people would like ChatGPT or any GPT-3 tool to replace writers and artists. Tech people, who often don't have any other skills apart from tech, relish the thought of writing a short prompt, clicking a button, and outdoing someone who has spent years homing their craft.
Is this the peak of human capability? Is this the end of art? Is writing over?
Far from it. Humans have always adapted to technology and used it as a tool, and I really hope this is also the case with AI.
In any case, if you're working with content agencies, marketers, or individual writers for your website content, and you suspect they might be using AI to generate their articles, there are ways to check.
Sites to use to check for AI writing:
Of course, writing with AI might not be a problem for you. It all depends on your needs. You can use AI tools to write sales pages, social media captions, and emails. Nothing wrong with that. Adjust as necessary but it saves a lot of grunt work.
But relying on robots to generate content for your website is dangerous. And in many ways, it shows a lack of respect for your visitors and potential clients.
New AI Tools:
Notion, a popular productivity tool, has launched a suite of AI-powered writing tools to streamline the content creation process for its users. The suite boasts an AI-optimized text editor with features such as translation, summary, and sentence simplification, making it easier for writers to produce quality content quickly and efficiently.
"Chat" by Copy.ai is a top ChatGPT alternative that uses real-time data to research, create, and achieve fresh content. It can scrape websites, personalize sales outreach, summarize YouTube videos, and analyze LinkedIn. It offers time-saving features like content brief creation and detailed bullet points from YouTube videos. Free plan available.
Munch extracts the most engaging, contextual nuggets from long-form content and presents them as catchy, shareable clips. It uses GPT3, OCR, and NLP to analyze the clip's content and match it with social and marketing trends.
Adobe Firefly offers a versatile, creator-focused Generative AI for content creation and editing across various mediums. Generating custom vectors, brushes, and textures with just a few words or a sketch
Typefully's Vesper is revolutionizing Twitter content creation with its AI-powered assistance, offering personalized ideas, writing support, and feedback to elevate your tweets and audience engagement. Typefully is one of the newest and fastest-growing Twitter Growth Tools on the market.
Riverside's free drag-and-drop transcription tool uses advanced AI from OpenAI to transcribe audio or video files in over 100 languages, with a user-friendly interface capable of processing hour-long interviews in less than 2 minutes
WP CodeBox
I'm starting to love this plugin that I didn't know I needed.
What is it? WP CodeBox is a WordPress plugin that allows you to create, manage and share code snippets. It's a powerful tool for WordPress owners who want to save time by sharing their code snippets with others.
What's a code snippet? A code snippet is a small piece of code that can be reused in other parts of your website. It can be a function or a block of code that performs a specific task.
WP CodeBox makes it easy to create, manage, and share code snippets with others. This can save time and help keep your website running smoothly.
Let me just start by saying that you can perform many of the tasks of this plugin without paying for anything. But the flexibility, convenience, and time saved just makes it a no-brainer as far as I am concerned. This has become one of my go-to tools and has even prompted me to get a lot more creative with my WordPress websites. I can see this tool making me money, saving me time, and keeping my websites running for longer, with fewer problems.
Before WPCodeBox, if you make an error with a code snippet, the site crashes and you'll have to fire up and FTP client and remove the plugin or at least rename the folder. Yo might even have to call tech support or install a backup.
Not any longer, WPCodeBox is smart and it knows when a piece of code is liable to break your site so it automatically prevents it from running. You still have access to the admin interface and you can even override the settings if you like.
This is a huge, huge timesaver, and for me, is worth the cost of the plugin alone.
Local SEO
The SEO game is strong with this one: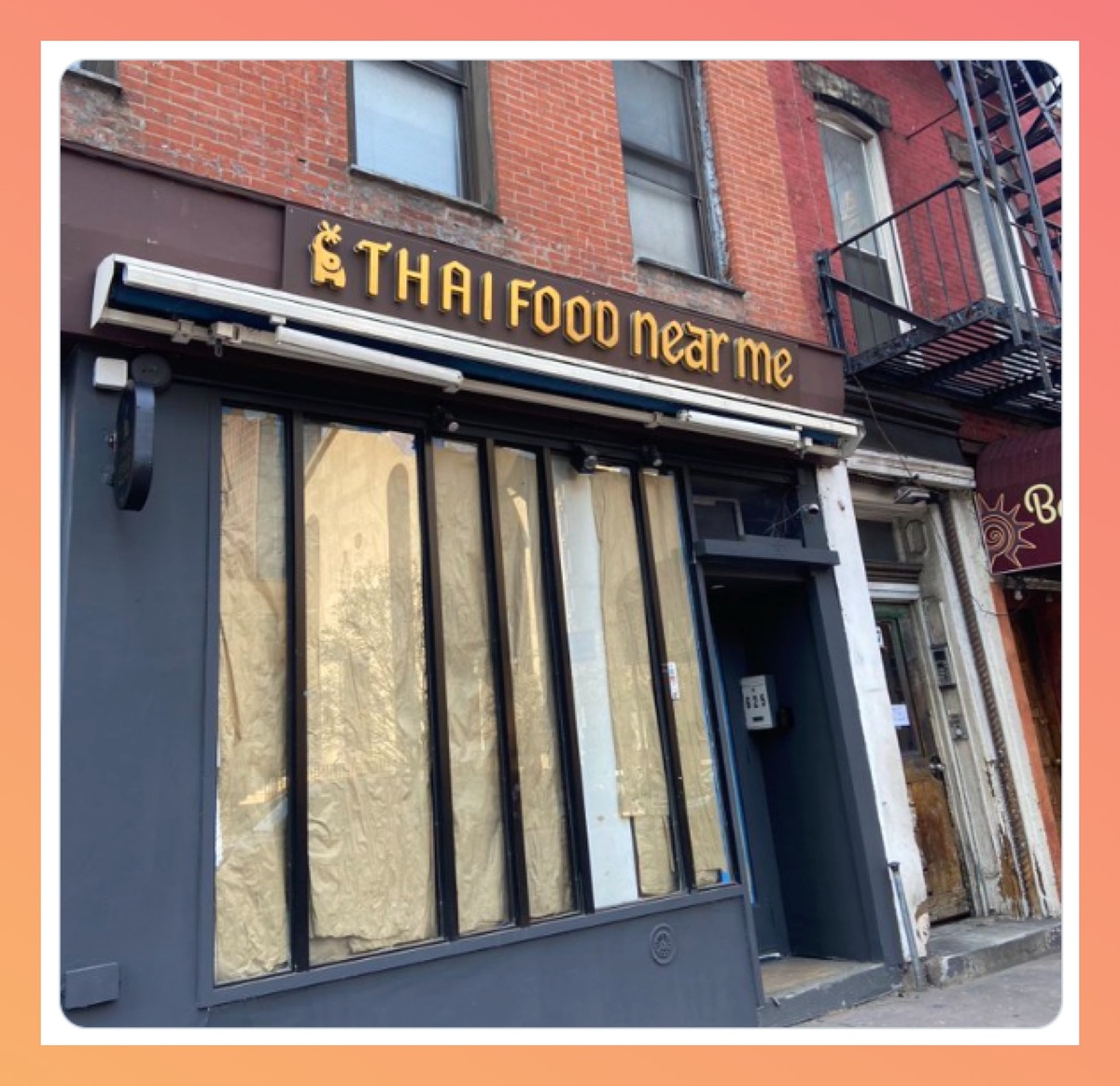 🔥Tools to use
14 Cedarwood Close, Dublin
Ireland
You received this email newsletter because you signed up for this marketing newsletter on the FatFrogMedia.com website.
If you no longer wish to receive these emails yuou can unsubscrive by clicking the link below.
Unsubscribe