Entries for February 14-15, 2021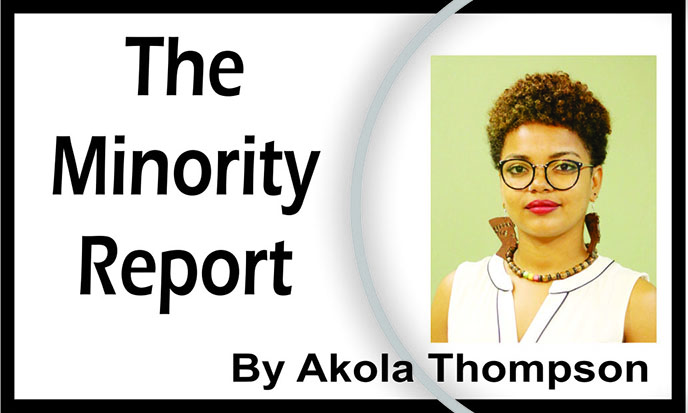 By Akola Thompson  - Stabroek News - February 12, 2021
Mulatto, dougla, buffiana, blasian – there are many words that are used to describe the Black mixed child. It was not so long ago when social orders stood firmly against miscegenation that these children would be considered persona non grata. Today, the mixed Black child is portrayed as a mythical creature with powers to cure racial disharmony.
We all know the popular calls to douglarize the nation or make mixed babies to end racism today. Chances are that you've been one of those sounding the trumpet for mixed relationships as you see them as being revolutionarily necessary in times of such unease. Coming out of a history of illegality and rejection, the push for the Black mixed child is steadily increasing. 
-------------------------------------
CLICK INK ABOVE TO VIEW VIDEO
FIRST COVID 19 VACCINE ADMINISTERED IN GUYANA 
HGPTV (Channel16 Cable67) A few weeks short of a year since the COVID-19 outbreak in Guyana, a local Pharmacist at the Georgetown Public Hospital became the first healthcare provider and Guyanese to be vaccinated against the potentially deadly disease. Here are the details from Timeka Rodney.
--------------------------------------

President Joe Biden
 Adam Serwer | The Atlantic
ALL PRESIDENTS LIE. Even so, the Trump administration weaponized dishonesty to a remarkable degree. 
Donald Trump did not merely lie to exaggerate his accomplishments, or smear his opponents. For Trump and the Republican Party, lies were a loyalty test. To reject Trump's lies or exaggerations, even if they contradicted prior assertions by the now-ex-president, was to express disloyalty, the only Trump-era sin that was unforgivable by his faithful. This allowed the president to fashion, for his supporters, alternate realities whose tenets could not be questioned, such as his false allegations of voter fraud.          
------------------------------------
Feb 09, 2021  Editorial – Kaieteur News – Bad news for Guyanese hopefuls 
The COVID-19 pandemic only accelerated a trend that had started before. Since 2016, New Yorkers have been leaving the lush attractions of the City for elsewhere; and with the consequence of the first population decline since the decade of the 1970s. This is not good news for either the couple of hundred thousand Guyanese who call New York City their home and place of earning and growing, or for the many Guyanese hopefuls who patiently wait their turn in the emigration line over here, while counting the days until their names come up for that thrilling call.
According to a recent online article, "New York is not dead, but it is on life support" (BBC, January 7), things are bad, really bad.  (see article below)       
-----------------------------------------------------
By Dave Martins –  February 7, 2021
.You're in Guyana for a week, or for a longer spell
Let me give you some background, it will serve you well.
I summarise by saying that we have a mixed up place.
Your first time come to Guyana? I'll give you the straight case.
Most of what you hear 'bout it, you better realize
The water this side really rough, so everything capsize.
Guyana not like Barbados, Antigua or St. Kitts,
---------------------------------------------------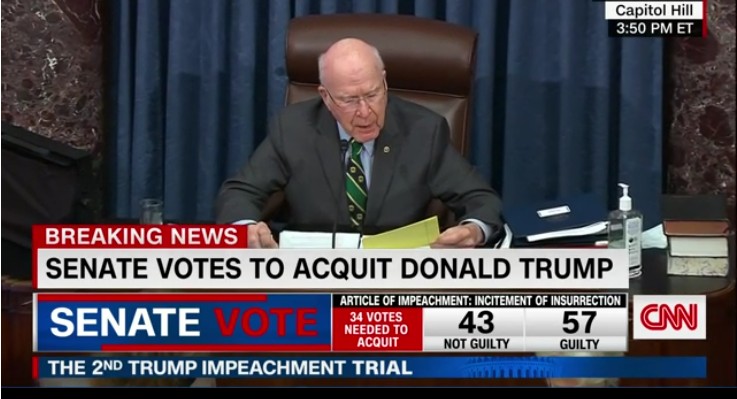 February 13, 2021 – WASHINGTON,  (Reuters) – The U.S. Senate acquitted Donald Trump today in his second impeachment trial in a year, with fellow Republicans blocking conviction over the former president's role in the deadly assault by his supporters on the U.S. Capitol..
The Senate vote of 57-43 fell short of the two-thirds majority needed to convict Trump on a charge of incitement of insurrection after a five-day trial in the same building ransacked by his followers on Jan. 6 shortly after they heard him deliver an incendiary speech.      Continue reading →
---
Guyanese Online |   Published by Cyril G. Bryan - cyryan@gmail.com
This email was sent to

|

Unsubscribe

|

Forward this email to a friend