Entries for 26 July 2020
THE GROWTH OF EDUCATION BEFORE 1840
The Guyana Story – By Dr. Odeen Ishmael
Before the beginning of the nineteenth century there were not many people in Guyana who could read and write, and these included almost all the African slaves. Those who had some form of education included planters, merchants, government officials and some free persons of African descent.
During the period of Dutch colonisation, small schools were established by the planters to educate their young children, who, when they grew older, were sent away to Europe to continue their education.
From the early days of colonisation, the planters objected to the education of the slaves. Even attempts to expose them to Christian teachings faced the wrath of the planters.        Continue reading →
----
Rhea Mahbubani  – Business Insider – 24 July 2020
Signs that read "No Job No Rent" hang from the windows of an apartment building in Northwest WashingtonAndrew Harnik/AP Photo
The coronavirus pandemic and ensuing economic shutdown prompted unprecedented job losses and financial hardship starting in March.
It prompted states and the federal government to create eviction bans so people don't lose their homes.
These bans are now expiring, and there's little political movement to renew them.
The 

American Apartment Owners Association

 reported that 60% of landlords say their tenants can't afford rent, while 80% said they are willing to work with their tenants to come up with a solution to this problem.          

Continue reading →
----
By Andree Massiah – BBC News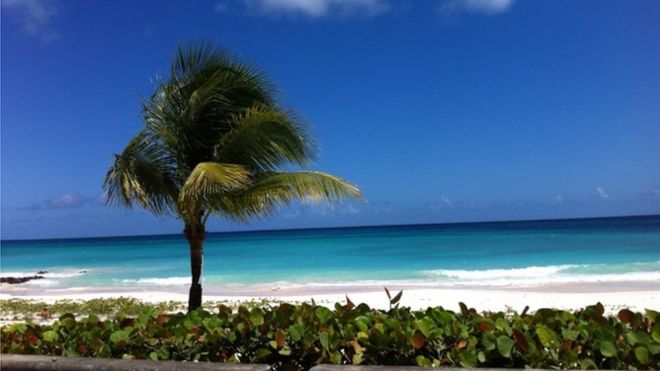 Barbados says its new visa "lets you work remotely in paradise for up to a year"
Bored of working from home, wishing you were on a beach instead?
That could be a real prospect under a new scheme launched by the Government of Barbados.
The Barbados Welcome Stamp, which has just started taking applications, gives international visitors the opportunity to work remotely on the island for up to a year.
Palm trees, sun, and blue skies sound like a dream to many, but even stunning locations have their pros and cons, especially during a pandemic. So what can remote workers expect if they take up the tempting offer?              Continue reading →
----
The Guyana Court of Appeal
By Stabroek News –  July 25, 2020
The Guyana Court of Appeal is to rule on Thursday, July 30th  at 11 am in the appeal brought by Misenga Jones against the use of the votes from the recount of the March 2nd elections as the basis for the declaration of the result.
President of the panel Justice of Appeal Dawn Gregory made the announcement at the end of five hours of arguments on Saturday 25 July 2020.   
The other members of the panel hearing this case are Justice of Appeal Rishi Persaud and High Court judge, Justice Priya Sewnarine-Beharry.
It is conceivable that this case could be further appealed to the Caribbean Court of Justice.
---
Guyanese Online |  Published by Cyril Bryan - cybryan@gmail.com
This email was sent to

|

Unsubscribe

|

Forward this email to a friend