I nearly forgot to send this out today. Which... would have been bad. Terrible, really. Anyway! Here we go!
So if you don't know, I had to scrap the entire first chapter of the sequel to Scars & Souvenirs. It, quite honestly, sucked and was not a good jumping off point—I couldn't figure out how to transition to the second chapter, so I restarted it. And it worked! I have the first 5 chapters done and a sixth nearly finished!
In other news, the fam-bam and I have been going on walks nearly every evening, and let me tell you what: It. Sucked. The first few times, I nearly died from exhaustion. Now, though, I can go four to five miles without getting winded. So yay for progress!
Question (unrelated to all of this)—what superpower would you like to have?
Recommended Reading
Hate to Want You - Enemies to Lovers Anthology *PREORDER*
I hate to want you.... but I will have you.

Obsessive rivals. Arrogant bastards. Beautiful bullies with dirty mouths and bodies to die for.

The men are powerful, irresistible, and totally unavailable. The women are gorgeous, witty, and ready to set the world on fire. They've all got nothing--or maybe everything--to prove. Enemies clash and tensions rise in a sizzling battle between love and hate.

Giving in isn't an option. Walking away... impossible. Can adversaries and opposites ever truly come together?

Hate and love run high in these twenty-one salacious stories by new and bestselling authors of enemies-to-lovers and bully romance. Stay up all night flipping the pages of this hot new set.

If you're a fan of LJ Shen, Mickey Miller, or Lauren Landish then you will love this limited-time collection.

Authors included in this set: Lexy Timms, Kate West, Brooke O'Brien, Erin Trejo, Veronica Eden, Elle Thorpe, Naomi Springthorp, Brantwijn Serrah, and Torie James, Shaw Hart, Cameron Hart, Holly Renee, S. Massery, Regina Bartley, MV Ellis, Becca Steele, Sahara Roberts, Tonya Clark, S. Rena & BL Mute, Jacie Lennon, and R. Holmes, Angela Nicole, KB Cinder, Maya Riley, and Steph Weston.
Recommended Reading
Power: Mafia Dark Romance by Kiana Hettinger
Aliya Speights clawed her way out of the projects, though everything from loyalty to her daughter's father to his lavish dirty money kept pulling her back in.

Shemar, or "Capone" as she refused to call him, ran the largest drug operation in the Bronx. Only one man in all of New York held more power.

Viktor Vladimir, "Double V" to those who knew his true identity, built his development firm from the ground up. With a vindictive wife and ailing uncle, his future with the Russian Mafia Family had been laid out before him.

Then came Aliya.

When Speights consulting landed its biggest account yet, Aliya knew she'd finally made it. But when lines were crossed and her feelings for Viktor became a liability, she knew she messed up.

Caught between a controlling drug lord ex – who she still couldn't stop sleeping with – and a married mob boss lover, Aliya thrust herself into a perilous battle between two power-hungry men.

Aliya survived the streets, but will her heart survive Viktor's sheets?

Find out now in Power!
Music Corner
This week's Music Corner is Green Fields of France by Dropkick Murphys. I first heard the High Kings's verion of this song, and then the DKM's. And honestly? I really love them both, so I recommend them both, but this week, I'll link to DKM.
The song is utterly gorgeous, and it make me have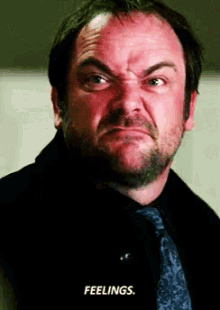 Thanks, Supernatural, for the very fitting gif.
PO Box 9801
Austin, Texas
78766
United States
You are receiving this email because you signed up for Finley K. James's newsletter. Remember to add Finley to your contacts/mark as "Not Spam" so you will continue to receive these updates.
unsubscribe here!