Entries for 19 September 2020
 Sep 19, 2020  News– By Kemol King
Don't spread fake news  – Chinese Embassy
US State Secretary, Michael Pompeo yesterday said that China's investments come with strings, but that the US brings Foreign Direct Investment (FDI) that is clean, drawing the ire of the Chinese Embassy in Guyana, which urged Pompeo not to spread fakes news.
US Secretary of State, Mike Pompeo
"The United States model is to build out on the best things of your country," He said. "We'll show up, we'll bring capital, we'll bring resources, we'll often bring technological capabilities that are much needed to develop resources, develop infrastructure for your country..................          
--------------------------
 Demerara Waves: Denis Chabrol in Crime, News, Politics September 18, 2020
President Irfaan Ali and US Secretary of State Michael Pompeo .
President Irfaan Ali on Friday said the Shiprider Agreement  would not be used by the United States (US) to conduct covert operations against Venezuela through Guyana's territory under the guise of anti-narcotics operations.
-------------------
 Sep 19, 2020  News— By Kemol King   — Question was asked by US Journalist
When correspondent Shaun Tandon asked President Irfaan Ali whether the deal is fair, the Head-of-State sidestepped the question and proceeded to tell the Agence France-Presse (AFP) journalist about other plans his administration has for the oil sector.
President, Dr. Irfaan Ali
"The arrangement itself," Tandon asked Ali, "Do you feel that it's equitable? Do you feel that it's fair for Guyana?"
      Continue reading →
--------------------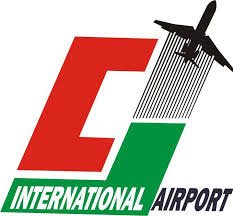 By Stabroek News— September 18, 2020
The government today said it is working "aggressively" to commence commercial flight operations at the two international airports in the shortest possible time.
A statement from Minister of Public Works Juan Edghill follows:
Both the Cheddi Jagan International Airport (CJIA) and Eugene Correia International Airports are open to facilitate repatriation flights, outgoing flights, cargo flights, medical evacuation flights, technical stop for fuel and special authorised flights.
-------------------
Also see: STATISTICS FOR COUNTRIES AROUND THE WORLD (below)
Guyana: Two more die of COVID-19 – Total now 64
The Ministry of Health (MOH) on September19 said  that as of 17:00hrs, two other persons who tested positive for the novel coronavirus (COVID-19) have died. This takes the total number of deaths from the pandemic to 64. It was 21 on September 2, 2020.
The latest fatalities are a 71 -year-old male from Barima /Waini (Region 1) who died while receiving care at our medical facility. The other is a 63-year-old man from Demerara/Mahaica (Region 4). Samples were collected from both at the time of admission and subsequently tested positive for COVID-19.
No time for compliance in Guyana (An example)      Continue reading →
---
Guyanese Online |   Published by Cyril Bryan - cybryan@gmail.com
This email was sent to

|

Unsubscribe

|

Forward this email to a friend