Entries for 14 October 2020
By Dave Martins–  October 11, 2020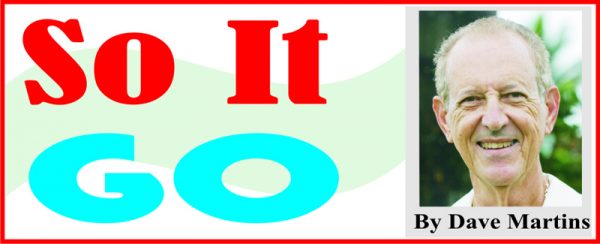 It is undoubtedly true that one of the early effects of the COVID-19 pandemic is the rather sudden realisation of aspects of daily life which had become part of the fabric, so that we had unconsciously come to see them as a given and were therefore jolted by not being able to simply go where the crowds are as in, for me, dinners at Grand Coastal and the very attentive hamburger service at the Pegasus Poolside or the latest film at the cinema. Taking in a film had no special connotation whatsoever; one was interested in a currently popular film, so we got in the car and went to it as an everyday part of our life to enjoy; no other considerations in play.      Continue reading →
---------------------------
   By: Ivelaw Lloyd Griffith – October 8, 2020
Dr. Eric Williams, the late Prime Minister of oil-rich Trinidad and Tobago, once famously declared: "oil don't spoil." That statement is, undoubtedly, true. However, for new kid on the oil block Guyana, there is copious evidence, from neighboring Venezuela and far away Nigeria, that although oil doesn't spoil, it can spoil lives and livelihoods of individuals and entire societies. A key question, then, is how might the political and corporate leaders in Guyana avoid trailing the path of societies where oil did spoil things?
The success stories of countries as different as Norway and Kuwait, where oil hasn't spoiled things (much), suggest that success revolves around several interconnected variables, which can be placed in several baskets—or, perhaps, barrels, given the product we're dealing with. The Technical Skills and Competencies Barrel is one such. There are three others, some of which often get short shrift when new kids on the block rush to reap the rewards of their black gold.              Continue reading →
----------------------------
What a Body Does in a Day:
Sometimes you may feel like your body is beginning to creak and fail you on the outside, but do you ever stop to consider the incredible work that is taking place inside of it? There is so much going on and everything fits together so well, that it's almost impossible to comprehend it. 
This presentation will remind you that there are miracles going on inside your body every single day.
------------------------
BY IVAN PENTCHOUKOV –  October 12, 2020 – https://www.theepochtimes.com/
David Nabarro – WHO
The World Health Organization's special envoy on COVID-19 has urged world leaders to stop using lockdowns as the primary control method against the spread of the virus, commonly known as the novel coronavirus.
"We in the World Health Organization do not advocate lockdowns as the primary means of control of this virus," David Nabarro told The Spectator in an interview aired on Oct. 8. "The only time we believe a lockdown is justified is to buy you time to reorganize, regroup, rebalance your resources, protect your health workers who are exhausted, but by and large, we'd rather not do it."    Continue reading →
---
Guyanese Online |    Published by Cyril Bryan  --  cybryan@gmail.com
This email was sent to

|

Unsubscribe

|

Forward this email to a friend