Entries for 10 October 2020
 Oct 10, 2020  News –  By Renay Sambach
Kaieteur News – The Chairperson of the Guyana Elections Commission (GECOM), Justice (Rt'd) Claudette Singh, is accused of facilitating the abuse of the rights of GECOM staffers' by the
Guyana Police Force (GPF).Leader of the Parliamentary Opposition, Joseph Harmon, during a press conference yesterday said that the arrest and charges that are being laid against several GECOM officials and staffers by the GPF, in relation to electoral fraud committed during the March 2, 2020, General and Regional Elections, amount to harassment by the force
------------------------------
Demerara Waves: Denis Chabrol in Health, News, Tragedy  — October 9, 2020 
Guyana's death toll from the coronavirus has now reached 102 as two more persons were reported to have died from the virus, the Ministry of Public Health reports.
The latest fatalities are a 28-year-old male from Region Two (Pomeroon-Supenaam) and a 57-year-old male from Region Four (Demerara-Mahaica). Both persons died while receiving care at a government medical facility on Thursday evening.   
-----------------------------
by Francis Quamina Farrier
During the past four months I have written feature articles about the COVID19 pandemic focusing on a number of countries. They include Argentina, Bangladesh, Bolivia, Brazil, Chile, Colombia, India, Pakistan, South Africa, Sri Lanka, Tanzania, the United Kingdom, Zambia and Zimbabwe. During the spread of the COVID-19 pandemic globally, I consider it important for Guyanese to know a bit about how other countries around the world are dealing with the pandemic.
That is so especially with our neighbour Brazil, which has an extremely high number of cases – 5 million infected and 147,000 dead. That is second only to the United States with 7.6 million infected, including the president, and 214,000 deaths. Closer home, reports are that there are some infected persons in Brazil who are crossing the Takatu border river from Bon Fim into Lethem and spreading the virus in Region 9.          
-----------------------------
Living: Condo Listings Surge 215% in Signal of Downtown Toronto WeaknessBy: Shelly Hagan  –October 6, 2020,  – Bloomberg
 'Crazy slow' market sees sales ratio drop to early 1990s level
 Immigration slowdown, pandemic causes rents to slide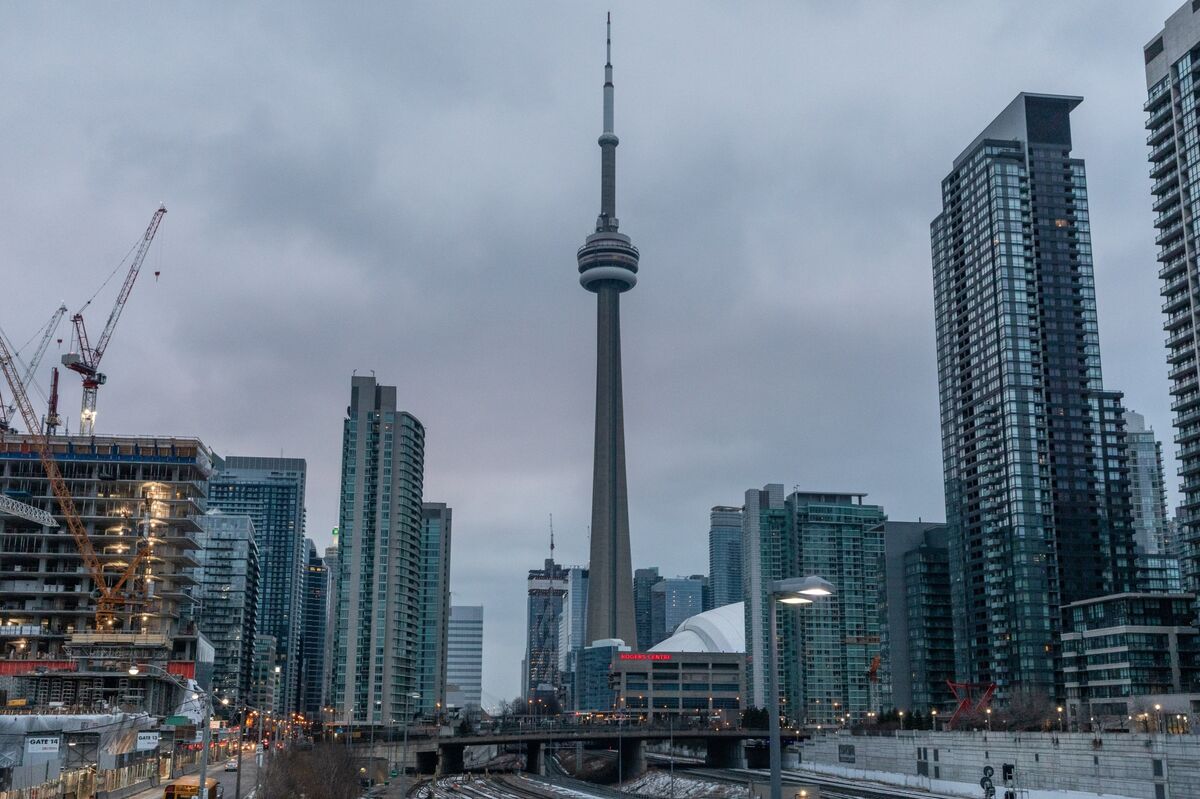 Toronto condominiums fell for a second-straight month in September. Photo: Brett Gundlock/BloombergToronto's thriving housing market is beginning to show signs of strain, particularly in a condo segment suddenly flooded with new listings.
September data from the Toronto Regional Real Estate Board and research firm Urbanation Inc. show a surge of units for sale, the beginning of a weakening trend for condos, along with a sharp decline in rents. That's in spite of a boom in other segments such as single-family homes in Canada's financial capital.   
---
Guyanese Online | Published by Cyril Bryan - cybryan@gmail.com
This email was sent to

|

Unsubscribe

|

Forward this email to a friend