Entries for 22 August 2020
New York City Boroughs Map – click to enlarge
NYC always bounces back… right? "No. Not this time," says James Altucher, inveterate resident and lover of all things Big Apple
NYC comeback? "Not this time"
James Altucher watches the dominos fall
Gimme shelter: New York refugees
Real estate's death spiral
New York (uncertain) state of mind
While optimists argue: "NYC is the center of the financial universe. Opportunities will flourish here again." ..... Or this: "NYC has experienced worse."
James counters: "Not this time"… and "no it hasn't."
Take Midtown Manhattan — the city's business center — for example. Virtually empty these days…
---------
– Granger demands probe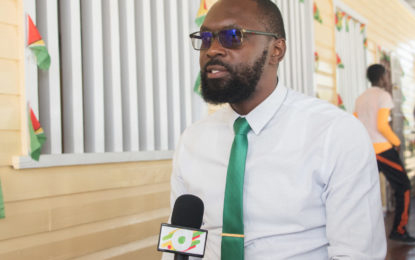 Christopher Jones
Stabroek News  –  August 21, 2020
Former president David Granger this afternoon condemned the arrest of former Sports Director Christopher Jones and demanded an immediate investigation into what he dubbed a coordinated political attack.."I take this opportunity to strongly condemn the recent unwarranted and unlawful deprivation of the rights and freedom of Mr. Christopher Jones. As leader of the PNCR and representative of the list from which Christopher Jones was recently extracted to be a Member of Parliament, I call for an immediate end to this season of politically inspired harassment by the PPP," Granger said in a statement issued this afternoon by the PNCR.         Continue reading → 
----
 'My World came crashing down' ….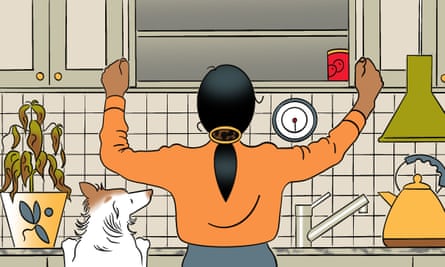 'No income, no way of paying my bills, no way of buying food, nothing …' Illustration: Masha Krasnova-Shabaeva/HeartAgency/The Guardian
When I was made redundant, I thought I would easily get another great job. Then the pandemic hit …
Claire Smith – Published on Wed 19 Aug 2020 – THE GUARDIAN UKIt was while I was on the phone to my closest friend that my world came crashing down. As I distractedly read an email while we chatted, the reality I had been holding at bay with a combination of denial and optimism could no longer be ignored. The bank was letting me know the loan and credit card payment holidays I had taken at the beginning of lockdown were coming to an end.      . Continue reading →
--------

RACISM: West Indies legend Michael Holding breaks down discussing racism in the UK
Holding recently made headlines after making an impassioned plea over racism in the UK during a rain break in the test match between England and the West Indies.
CRICKET: See Michael Holding bowling in 1976 vs England in video below.  This is an example of his devastating fast-bowling :
---
Guyanese Online |  Published by Cyril Bryan - cybryan@gmail.com
This email was sent to

|

Unsubscribe

|

Forward this email to a friend