...
Entries for 07 August 2020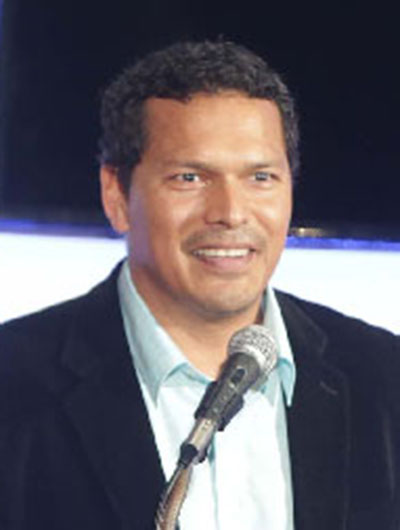 Stabroek News – August 6, 2020
Lenox Shuman, the Leader of the Liberty and Justice Party (LJP) will be the first Member of Parliament for the list-joinder parties which hold one seat in Parliament.          
The other parties in the list-joinder are A New and United Guyana (ANUG) and The New Movement (TMI). The latter two will also rotate parliamentary functions with LJP. The LJP will hold the parliamentary seat for around two years.
On His Facebook page on August 6, 2020, Shuman released a letter sent to Chief Election Officer Keith Lowenfield listing his name as the list-joinder's MP. Lowenfield had written to all of the parties that won seats at the March 2nd elections to name their MPs.    Continue reading →
----
CLICK LINK ABOVE TO VIEW THE VIDEO
Human Relationships:
The Psychology Of Compatibility | The Mel Robbins Show
Today, Mel sits down with a relationship therapist, Spirit, to answer a few questions about the compatibility of couples. What does it mean to be compatible? How do you know if you're truly compatible with your partner?
----
— Over 20 million US households face eviction
insider@insider.com (David Plotz)
Mitch McConnell and Trump seem to have capitulated on extending the $600 unemployment benefit, which implies that Republicans will also accept a renewal of the federal eviction moratorium. That moratorium, which expired July 24, protected the one-third of renters whose landlords have federally-backed loans from being evicted during the pandemic. 
That's a huge relief for millions of households, but colossal numbers of renters whacked by the pandemic and job losses are still facing imminent eviction. The question is: Will there be an eviction wave and a surge in homelessness?      Continue reading →
----
Search still on for Finance Minister   
With consultations still ongoing in an effort to identify a Minister of Finance, the PPP/C government will in the meantime utilise the skills of former President and current Vice President Bharrat Jagdeo on financial matters, President Irfaan Ali announced on August 5, 2020.
No portfolio was assigned for Prime Minister Mark Phillips yesterday when President Irfaan Ali named 19 ministers of his government but he stated that when that area of responsibility is made public it would reflect one that is "weighty."
SEE PHOTOS BELOW  Continue reading →
---
Guyanese Online  :Published by Cyril Bryan -  cybrysn@gmail.com
This email was sent to

|

Unsubscribe

|

Forward this email to

a friend