Entries for 22 June 2020
Photo: Guyana Appeal Court in Kingston, Georgetown
–  Appeal to CCJ possible
[Jun 22, 2020  Kaieteur News ] —  A ruling is set to be handed down in the case filed over the credibility of Guyana's Regional and General Elections at 13:30 hours today at the Appeal Court in Kingston.
The case concerns a motion filed to block Guyana Elections Commission (GECOM)'S Chief Elections Officer, (CEO) Keith Lowenfield from submitting the recount report to the Chairperson retired Justice Claudette Singh to make way for declaration of a winner of the 2020 elections.    Continue reading →
--
Value of reserves could fall by two-thirds as Covid-19 hastens peak in demand, study shows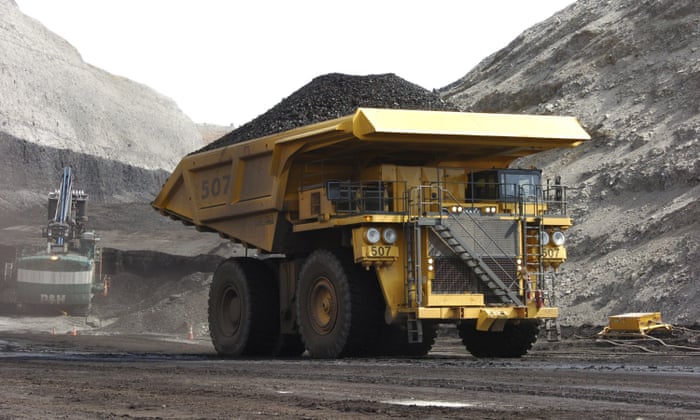 The looming fossil fuel crash could pose a significant threat to global financial stability, say experts. Photograph: Matthew Brown/AP
The coronavirus outbreak could trigger a $25tn (£20tn) collapse in the fossil fuel industry by accelerating a terminal decline for the world's most polluting companies.
A study has found that the value of the world's fossil fuel reserves could fall by two-thirds, sooner than the industry expects, because the Covid-19 crisis has hastened the peak for oil, gas and coal demand.          Continue reading →
--
 May 23, 2020 – Things Guyana Sarika Prasad
All Aboard! The conductor blows his whistle and the train begins its journey, chugging along the expanse of plantations along the West Coast of Demerara. Such was the experience of the common Guyanese in the early 1900s. As recently as the 1970s, there was train tracks and greenery that stretched on as far as the eyes could have seen. This was because most of the villages that exist today on the railway embankment on the West Coast of Demerara did not exist.          Continue reading →
-
Photo: Tulsa. Oklahoma: "Black Wall Street" Burning
The National Museum of African American History and Culture:
BREAKING GROUND – The TULSA RACE MASSACRE -1921
A Long-Lost Manuscript Contains a Searing Eyewitness Account of the Tulsa Race Pogrom of 1921
An Oklahoma lawyer details the attack by hundreds of whites on the thriving black neighborhood where hundreds died 99 years ago
Allison Keyes | The Smithsonian Magazine
The ten-page manuscript is typewritten, on yellowed legal paper, and folded in thirds. But the words – an eyewitness account of the May 31, 1921, racial massacre that destroyed what was known as Tulsa, Oklahoma's "Black Wall Street" – are searing.       Continue reading →
---
Guyanese Online |   Published by Cyril Bryan -- cybryan@gmail.com
This email was sent to

|

Unsubscribe

|

Forward this email to a friend