Entries for 09 September 2020
 Sep 09, 2020  News  – – protestors reject visit from PM, Ministers, other gov't officials
Minister Benn attempting to talk to the protestors
Outraged protestors yesterday shunned attempts made by the Prime Minister, Mark Phillips; Social Services and Human Affairs Minister, Dr.Vindhya Persaud, Home Affairs Minister, Robeson Benn, and other government officials to engage them with a plea of peace as actions escalated over the brutal killings of West Coast Berbice teens, Isaiah and Joel Henry.
With several points blocked, the government envoy reached Belladrum, West Coast Berbice and met with angry protestors who did not take lightly to their presence.     
-------------------------
 Sep 09, 2020 – Kaieteur News  
– Joint Services urge residents to remain calm or face escalation in response
What started out as a protest for justice to be served for 16-year-old Isaiah Henry and 18-year-old Joel Henry, the cousins whose butchered bodies were found in the Cotton Tree, West Coast Berbice backdam, turned out to be absolute chaos and horror for drivers, passengers and people living in Region 5 yesterday.
Roads throughout Bellevue, Number 40 Village, Number 28 Village, Number 30 Village, Hopetown, Burma, Number 3, 4 and 5 Villages were blocked since Sunday night and hundreds of persons who were either heading to Region 6 or heading to Georgetown were stuck in traffic. However, despite heavy police presence, people who were stuck in the lines waiting for the road to clear became victims of robbery and racially fuelled attacks.    Continue reading →
------------------------------
Demerara Waves: By Denis Chabrol –September 8, 2020
The African Cultural and Development Association (ACDA), Society for African Guyanese Empowerment (SAGE) and International Decade for People of African Descent Assembly-Guyana (IDPADA-G) are urging Guyanese leaders, security forces and the Ethnic Relations Commission (ERC) to help the country grapple with political race relations worsened by the recent killing of three Afro-Guyanese.
ACDA said the "callous race-driven" murders of Orlando Jonas as well as cousins Isaiah and Joel Henry whose mutilated bodies were found aback Cotton Tree, West Coast Berbice suggests the need for Guyana's constitutional race relations body to find solutions to the political race problems facing the country. 
------------------------------------------
 Sep 08, 2020 – Kaieteur News – Jagdeo prefers not to telegraph Govt's positions
Vice President (VP), Dr. Bharrat Jagdeo, yesterday informed the press that several issues remain in the Field Development Plan (FDP) for ExxonMobil's Payara project, on which the Government and the company do not see eye to eye, but that negotiations are ongoing and the administration's fulfillment of its promises is a work in progress.
Dr. Bharrat Jagdeo  and Dr. Irfaan Ali
The President, Dr. Irfaan Ali said that he has asked the Vice President, as well as Minister of Natural Resources, Vickram Bharrat to examine the issues surrounding the Payara project on a daily basis, to advise and inform him.  
-----------------------------------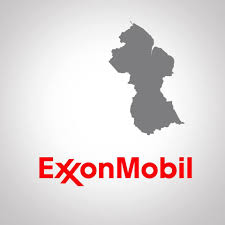 By Stabroek News –  September 8, 2020
ExxonMobil issued the following statement today:
ExxonMobil Announces Redtail Discovery Offshore Guyana
·         Oil discovery is 18th offshore Guyana; follows discovery at Yellowtail-2
·         Adds to previous estimate of more than 8 billion barrels of discovered recoverable resource
IRVING, Texas – ExxonMobil has made its 18th discovery offshore Guyana at the Redtail-1 well which will add to the previously announced estimated recoverable resource of more than 8 billion oil-equivalent barrels on the Stabroek Block.    Continue reading →
---
Guyanese Online |  Published by Cyril Bryan - cybryan@gmail.com
This email was sent to

|

Unsubscribe

|

Forward this email to a friend