ENTRIES FOR 27 NOVEMBER 2020
  By Geoff Burrowes
   If you or your parents are Guyanese you have probably heard some or all of these words: (phonetical spellings)
        Kiskadee, Blue Saki, Carrion Crow, Crapaud, Mypuri, Fowl cock, Buxton Spice mango, Starapple, Mami apple, Golden Apple, Sugar Apple, Awara, Genip, Jamoon, Breadfruit, Mauger like a Yow, Hungish, Bruk Foot, Nharra, Fresh Cold, Banga Mary, Hassah, Patwa, Mauby, Ginger Beer, Man Piaba, Woman Piaba, Granny Backbone, Lemon Grass, Conga Pump, Wirry wirry pepper, Karilla.      
-----------------------------------
President's comments are the closest he has come to admitting defeat in election and set stage for college vote on 14 December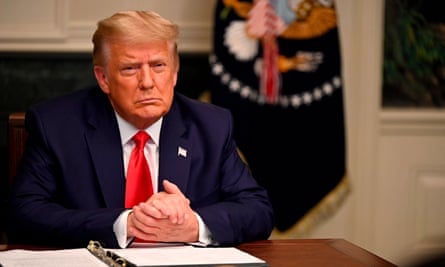 Donald Trump holds a Thanksgiving teleconference with troops at the White House, after which he said he would accept the electoral college vote. 
Photograph: Andrew Caballero-Reynolds/AFP/Getty Images
----------------------------------------
   GUYANA SPEAKS – ZOOM PRESENTATION.
We are delighted to have as speakers: Stanley Greaves (in conversation with Akima McPherson), Grace Aneiza Ali, Maria del Pilar Kaladeen and Khadija Benn.
Guyana SPEAKS in two parts: Stanley Greaves, 'Maker of Things,
Plus Migration and Women in the Guyanese Diaspora
Sunday, 29th November @2pm GMT / 9am EST / 10am GYT.
--------------------------------------
CLICK LINK ABOVE TO VIEW THE VIDEO
Watch "The Man Who COULD Have Been Bill Gates [Gary Kildall]" 
1,896,322 views –•Jun 14, 2018 – Welcome to ColdFusion. Experience the cutting edge of the world around us in a fun relaxed atmosphere.
This is a history of the creation of Microsoft and how Bill Gates took the code from Gary Kildal's C/PM software to create MS/DOS to sell to IBM's personal computers.
Sources: Microsoft Co-founder, Paul Allen Biography – Idea Man;   Computer Chronicles – Gary Kildall Episode 1995;  Triumph of the Nerds Part II – 1995
-------------------------------
Also check out the RECIPES on Guyanese Online.. Here are some links:
1. Cuisine: Recipes for Some Guyanese delicacies for the Christmas season
2. RECIPES From Guyana and the Caribbean – From Guyana Outpost archive
3.  Guyana Recipes by Zorinaspice – 43 videos – autoplay
---