Entries for 14 July 2020
Posted by: Denis Chabol in – Demerara Waves – July 14, 2020
A case has been filed in the High Court to block the Guyana Elections Commission (GECOM) from using the recounted, valid and certified results to declare the results of the March 2, 2020 general and regional elections, and instead compel the seven-member body to use the 10 district declarations.
"I have been advised by my Attorney-at-Law and truly believe that the count of votes and information transmitted by the ten (10) Returning Officers of the Electoral Districts are still valid and subsisting, and though held in abeyance in the purported National Recount, were never invalidated or set aside by any Court of competent jurisdiction," the applicant, Misenga Jones said in court papers filed on her behalf by Attorney-at-Law, Misenga Jones.    Continue reading →
--
Arsonists burn GECOM office in Wismar
GECOM – Wismar office building burns
Posted by: Denis Chabrol in Demerara WAves – July 14, 2020 
Police suspect that arsonists burnt down the Region 10 office of the Guyana Elections Commission, located at Wismar, early Tuesday morning.
Investigators say they were told by a security guard, who was at the front of the rented building at First Alley, that at about 1:55 AM, she heard an explosion at the back of the building.              Continue reading →
---
By Dave Martins – June 28, 2020 .- Stabroek News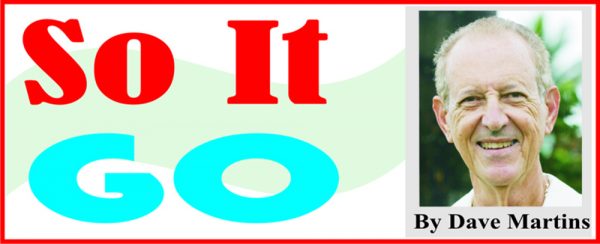 One of the benefits of my life as professional musician for over 65 years is that I've seen many different countries, some of which I have lived in, during my time – starting with Guyana, where I lived on the West Demerara, first at Hague, my birth place, then Vreed-en-Hoop, where the family moved when I was going to school in town – first at Sacred Heart High School on Main Street and then St. Stanislaus College on Brickdam.
After graduating from Saints and getting a job with B. G. Airways, I then lived at Atkinson Field with my eldest sister Theresa's family (she was married to Joe Gonsalves) before migrating to Canada in 1955, where I joined my mother and three other sisters in Toronto (they had migrated earlier).        Continue reading →
---
Posted by: Denis Chabrol in Demerara Waves – July 13, 2020 – by Samuel Sukhnandan 
   –  CXC EXAMS IN GUYANA
With many countries having already moved to cancel all written examinations for students at  various educational levels, Guyana and the rest of the Caribbean have instead taken the other route.
As such, students commenced their written examinations for the Caribbean Secondary Education Certificate (CSEC) and the Caribbean Advanced Proficiency Examinations (CAPE) Monday.
However, Education Minister Nicolette Henry noted in an address to students that these examinations are being done under stringent COVID-19 guidelines.  Continue reading →
---
Calum Marsh | National Post 
THE CORONAVIRUS PANDEMIC HAS PROVIDED THE WORLD AN ABUNDANCE OF VILLAINS. Extravagant displays of incompetence, duplicity and blundering have made enemies of even the highest-profile health experts, figureheads and politicians, as the anxious and vulnerable endeavouring to navigate this crisis find some relief in blaming the leaders across the world stage.
BUT ONE INDIVIDUAL IN CANADA HAS EMERGED THROUGH THE COVID-19 PANDEMIC AS AN UNLIKELY SUPER-STAR: DR. BONNIE HENRY 
British Columbia's top public health officer is not an obvious candidate for the sort of nationwide hero-worship that has materialized around her.    Continue reading →
---
Guyanese Online |  Published by Cyril Bryan - cybryan@gmail.com
This email was sent to

|

Unsubscribe

|

Forward this email to a friend