Entries for Jan 31 - Feb 01, 2021.
GUYANA: Ministry of Foreign Affairs: "GUYANA OUR OWN" Video
----------------------------------------------------
   Sounds and Colours of the Rainforest
"Veteran Guyanese Helicopter Pilot Mike Charles has been flying over the Jungles of Guyana for more than three decades. He is once again sharing parts of his journeys across beautiful Guyana with the world."
"This production shows a unique collection of flora and fauna from our 18.5 million hectares of intact rainforest and more. The Government of Guyana has endorsed his work as an Avid Aviator and an Artist."     (See Introductory Video below)       
----------------------------------------------------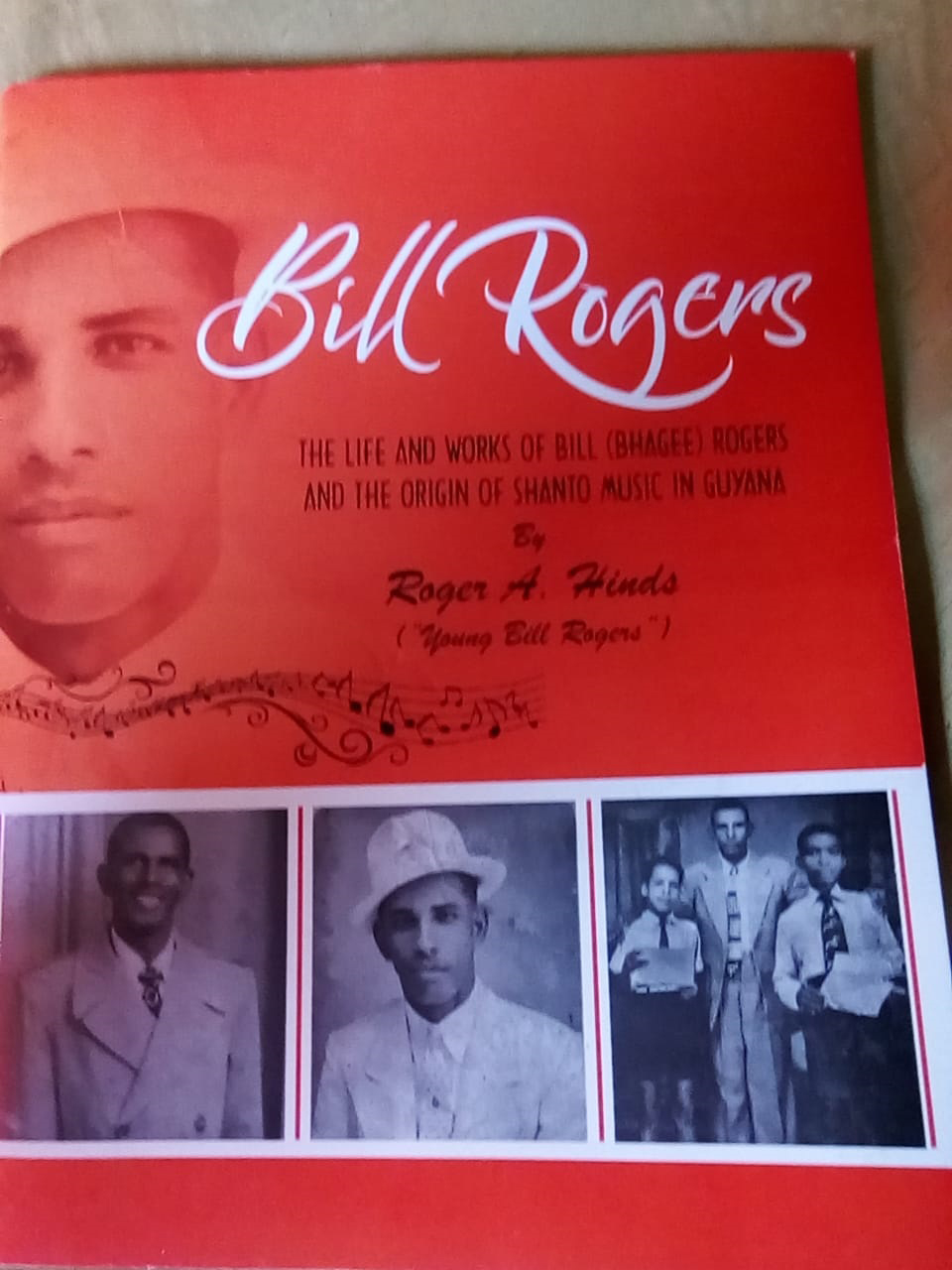 The cover of the Bill Rogers autobiography

Bill Rogers is still a household name here so many decades after he was active in show business, musical recordings and popular entertainment in Guyana, the Caribbean, the USA and the UK. This speaks very eloquently to the impact and immortality of his songs, which are still played on the public airwaves. They are still remembered and even mouthed by many, some of whom were not even born yet when Rogers was performing. He remains a legend in Guyanese culture.
Dave Martins' "Not A Blade of Grass" is the Guyanese nation's unofficial second national anthem. If we assert that Rogers' "West Indian Weed Woman" or "The Weed Song" is not far behind in that category, it confirms that either of these songs is not only the work of a genius, but has earned its place in history and possesses the quality that make it stand out memorably above other popular songs that are characteristically ephemeral. ( See Music videos below)         Continue reading →\
-----------------------------------------------
 Jan 23, 2021  Kaieteur News Editorial
Kaieteur News – It may sound farfetched, but it is not. Exxon cannot survive without Guyana; at the very least, its hard road in the struggle for a persuasively profitable standing on a consistent basis would be made supremely more difficult. As we have stated and restated at this publication, without Guyana, many of this American oil powerhouse's prospects become speckled and strained.
Though we have said it before, and numerous times, we will say it again: Exxon's profitability and its top tier viability depend on its investments in Guyana's oil sector, with its many oil-rich oil blocks still remaining to be explored and discovered.          
---------------------------------------------------|
    Martin Belam | The Guardian UK                                        
The Black Lives Matter movement has been nominated for the 2021 Nobel peace prize for the way its call for systemic change has spread around the world. In his nomination papers, the Norwegian MP Petter Eide said the movement had forced countries outside the US to grapple with racism within their own societies.
"I find that one of the key challenges we have seen in America, but also in Europe and Asia, is the kind of increasing conflict based on inequality," Eide said. "Black Lives Matter has become a very important worldwide movement to fight racial injustice.   Continue reading →
-------------------------------------------------------
   Click to enlarge map
The Richman Hill area of Queens, New York City, is populated with tens of thousands of Guyanese immigrants of Indian heritage, and is known as "Little Guyana."
It grew out of Guyanese of Indian heritage who migrated and settled in that area of Queens, New York over the past half century. Residents include Doctors, Lawyers, Business People and other professionals. As one travels along the popular Liberty Avenue, one observes many billboards with the word "GUYANA" on them.  
---
Guyanese Online |   Published by Cyril G. Bryan - cybryan@gmail.com
This email was sent to

|

Unsubscribe

|

Forward this email to a friend