ENTRIES FOR 30 NOVEMBER 2020
 Photo showing the damage done to the environment, which is caused by mining.
Half of the population is below the age of 25, so what are we gonna give them? They are the ones who are gonna have to survive this," – Dr. Vincent Adams
Kaieteur News – Nov 30, 2020 – The Government of Guyana must take the necessary steps to put a stop to those miners and mining companies that are causing irreparable damage to the environment. This is the well-intended advice offered by former Head of the Environmental Protection Agency (EPA), Dr. Vincent Adams.             
---------------------------------
Letter to the Editor-In-Chief of Guyanese Online
by André W. Brändli
There have been recently lots of discussions and comments in the mass media and in news outlets suggesting that the results of the 2020 US Presidential Elections were close. Now as most states have reported their results (>98% of the votes counted), an analysis with a historical perspective is possible.          
----------------------------------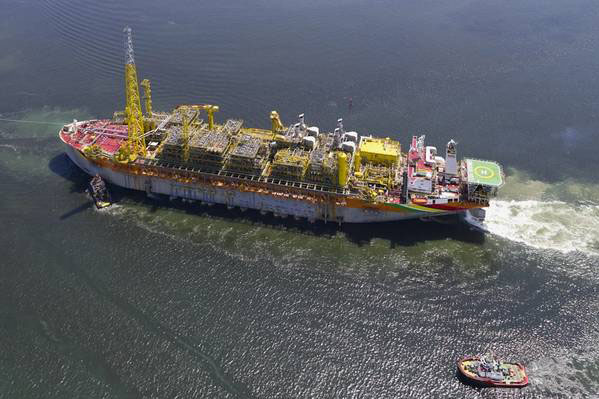 Amassing Guyana's undersea oil wealth
By Stabroek News-  November 27, 2020
Guyana's multiple major oil discoveries beginning in May 2015 may have set the country on the path to realising a level of wealth not before seen in the Caribbean, but a recent World Bank Review still regards the country as being "one of the poorest in South America.".
The Bank's Guyana Country Review, was last updated on September 3 this year .            Continue reading →
------------------------------------
29 VENEZUELAN REFUGEES, 16 MINORS among them, were missing for a day after the Trinidadian government put them in wooden boats back to Venezuela. They are safe now but the story hasn't ended
Nina Rancel | Caracas Chronicles
On Sunday, November, 22nd, 16 Venezuelan minors ranging four months to 14 years old, nine women and four men were sent back to Venezuela from Trinidad and Tobago, a little after 11:00 a.m. A yellow level weather alert had been issued by climate authorities. They were supposed to have a habeas corpus hearing, scheduled for that afternoon at 2:00 p.m.; then rescheduled to an earlier time at 12:30 p.m., upon insistence by the lawyer handling the case, Nafeesa Mohammed. They were forced to leave before the hearing.       Continue reading →
-------------------------------
Also check out the RECIPES on Guyanese Online.. Here are some links:
1. Cuisine: Recipes for Some Guyanese delicacies for the Christmas season
2. RECIPES From Guyana and the Caribbean – From Guyana Outpost archive
3.  Guyana Recipes by Zorinaspice – 43 videos – autoplay
---
Guyanese Online |   Published by Cyril G.Bryan - cybryan@gmail.com
This email was sent to

|

Unsubscribe

|

Forward this email to a friend