Entries for 06 July 2020
By Dave Martins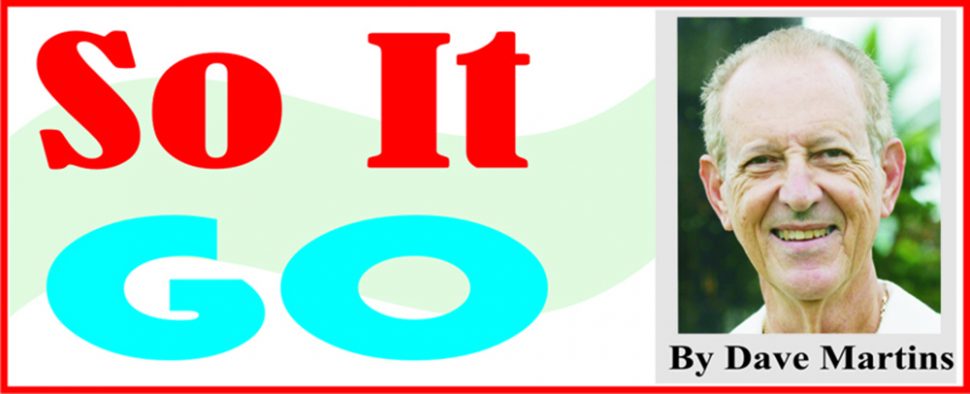 On certain occasions, I use the space in this column to deal with a pressing subject using the expertise of someone proficient in that field.  Today, as we contemplate what Guyana will be like after COVID-19, the column presents the viewpoint of my wife, Annette Arjoon-Martins, knowledgeable in matters of travel and the environment in Guyana.
By Annette Arjoon-Martins
Guyana's tourism product is largely dependent on international visitations so the international travel ban for COVID-19 has hit the industry really hard, virtually bringing that sector to a halt.
---
– by Francis Quamina Farrier
Since the emergence of the COVID-19 pandemic, and its spread all around the world, I have written articles which have focused on the way some countries have been dealing with the challenges brought on by the pandemic..
Many African countries with populations in the millions, have less than 100 deaths. The reason being, that those countries took immediate action and put things in place to stop the spread of the disease at an early stage; they closed their borders and international airports and went into national lockdown very early. Testing was also immediate and quarantine put in place wherever and whenever it was necessary.              Continue reading →
----
Shame On Me: an anatomy of race and belonging
By Tessa McWatt             Listen to excerpt and view ordering information here
What are you?'            
Tessa McWatt knows first-hand that the answer to this question, often asked of people of colour by white people, is always more complicated than it seems. Is the answer English, Scottish, British, Caribbean, Portuguese, Indian, Amerindian, French, African, Chinese, Canadian? Like most families, hers is steeped in myth and the anecdotes of grandparents and parents who recount their histories through the lens of desire, aspiration, loss, and shame.      Continue reading →
---
CLINK LINK ABOVE TO VIEW THIS SHORT VIDEO
---
Guyanese Online |  Published by Cyril Bryan - cybryan@gmail.com
This email was sent to

|

Unsubscribe

|

Forward this email to a friend