Entries for 18 August 2020
Photo: Former Pres. DavidGranger
Aug 17, 2020  Kaieteur News
Former President, David Granger is of the view that the Irfaan Ali administration commenced its tenure on a bad start after they began firing public servants just days into office.
Granger, during a closed interview with PNC's Nicole Telford, questioned the priorities of the new administration, citing that they seem to be focused more on "persecution" rather than explaining policies.
The former Head of State said that the PPP/C had months to prepare for their time in office and he was under the impression that they would have been crafting a strong plan for governance.          Continue reading →
----------
Ambassador to the United Nations is now Carolyn Rodrigues-Birkett
Aug 18, 2020  Kaieteur News
  Photo: Carl Greenidge
  Photo: Carolyn Rodrigues-Birkett
Minister of Foreign Affairs and International Cooperation, Hugh Todd, yesterday announced several appointments within his Ministry. Todd said that the appointments are meant to bolster the Ministry's foreign relations, technical and administrative capacity and strengthen his ministerial mandate.  Here are his appointments:
----------
By G. J. Giddings – Dr. Jahwara Giddings is Professor of History at Central State University
By Stabroek News - August 10, 2020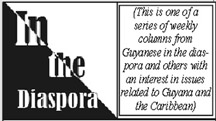 It is always a good time to reiterate Guyana's food traditions, practices, and prospects, and to emphasize the power and potential of good food in general. Just as food does amazing things at the table, it could be a source of national unity through development of a thoughtful and positive national food culture. In fact, there is a contemporary cuisine scene unfolding in Guyana, with great potential for our food security, health, economic enterprise and yes even national pride and unity.
There are global calls, if not cries, for more thoughtful and sustainable food systems which demand leadership from agriculturally rich and culturally dynamic places like Guyana.  And with projected oil wealth, and good governance, Guyana could lead and model modern sustainable food practices.    Continue reading →
----------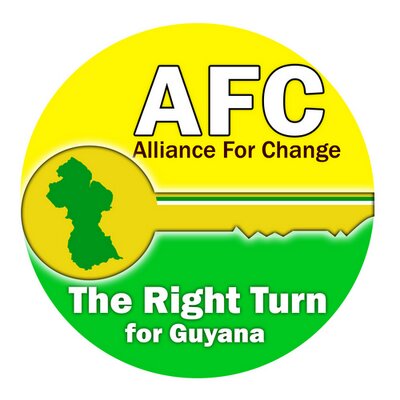 By Stabroek News-  August 17, 2020
The Alliance For Change (AFC) has released its list 9 MPs for the new Parliament. APNU will have the other 22 seats won by the coalition at the March 2nd elections.
A statement from the AFC follows:
The Alliance For Change has submitted a list of Members for Parliament with a balance of experience and youth. These persons were selected through a rigorous process  undertaken by the Party's National Executive Council who voted on the issue, ranking the top nine candidates who will  comprise the AFC's component to the  APNU+AFC's team of Parliamentarians.        Continue reading →
---
Guyanese Online | Published by Cyril Bryan - cybryan@gmail.com
This email was sent to

|

Unsubscribe

|

Forward this email to a friend