Entries for January 25-26, 2021
 Jan 26, 2021  News
Venezuela's Minister of Foreign Affairs, Jorge Arreaza
Kaieteur News – Venezuela's Minister of Foreign Affairs, Jorge Arreaza, yesterday threatened further action against Guyanese found in Essequibo waters after Guyana gave a firm rebuke to its detention of two Guyanese fishing vessels off the Essequibo Coast on Thursday last.
"Venezuela," he said, "rejects the Communique of the Cooperative Republic of Guyana [of January 24] on the operation of the Bolivarian National Navy and reiterates that it will not allow illegal incursions of any kind into its territory, exercising the defence of its sovereignty."    Continue reading →
----------------------------------------
What a complete 180 degree turn around.
-----------------------------------------------------
By The Conversation – July 24, 2000
Introduction: The future of the office has become an open question after the coronavirus lockdown forced tens of millions of Americans to work from home. Will office workers flock back to their cubicles and water coolers when the pandemic ends? Or will employees want to hold on to their newfound freedom and flexibility, while employers eye the lower costs of the lack of a physical footprint?
At least a few companies have already answered this question: Twitter, for example, says most of its employees can continue working from home forever, making the office merely a place to meet clients. We asked three scholars to weigh in on the future of the office.        Continue reading →
---------------------------------------------------------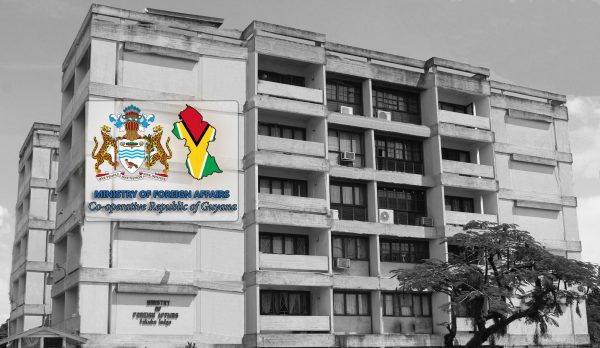 Ministry of Foreign Affairs. Georgetown
By Stabroek News – January 24, 2021
Guyana yesterday called for the release of two fishing boats intercepted by the Venezuelan Navy in this country's waters on Thursday.
In a statement dated yesterday and released by the Department of Public Information today, the Ministry of Foreign Affairs said that  the Lady Nayera and the Sea Wolf – operating off the coast of Waini Point within Guyana's Exclusive Economic Zone were intercepted by a Venezuelan naval vessel and instructed to chart a course to Port Guiria in Venezuela where the boats and crew have been detained.            
----------------------------------------------------------

One of the important cultural developments was the rise of professional theatre in the Caribbean.  This started in Jamaica roughly around 1970 and gradually moved southward across the region to Trinidad and Tobago and Barbados, eventually reaching to Guyana in 1981.
But even this neat outline requires qualification, because professionalism in stage performance and an industry in show business had been thriving for several decades before that. Furthermore, the history of theatre in the region will show two major streams that coexisted in segregated fashion throughout the centuries of colonialism. One was the performance of dramatic plays on the western/European stage, while the other was the theatre of the folk that developed during slavery. 
---------------------------------------------------------
Moray House Trust warmly invites you to attend our fifth virtual event:Title:                Philip Moore: an appreciation
Speakers:        Alim Hosein, Stanley Greaves, Dennis de CairesDate:               Saturday 30th January 2021
Time:               5.00 PM Guyana : 4.00 PM Toronto, New York : 9.00 PM UK 
---
Guyanese Online |  Published by Cyril G. Bryan - cybryan@gmail.com
This email was sent to

|

Unsubscribe

|

Forward this email to a friend