Entries for 03 November 2020
CLICK LINK ABOVE TO VIEW ARTICLE AND VIDEO
USA Elections: The Electoral College: explained – Video
Why some Americans' votes count more than others.
In the 2000 US presidential election, the Democratic candidate got half a million more votes than the Republican. The Democrat lost. Sixteen years later the same thing happened again. In the US, if you run for president, it does not actually matter how many people in the country vote for you. What matters instead is an arcane system for selecting America's head of state called the Electoral College.       
-----------------------------
By Dave Martins– November 1, 2020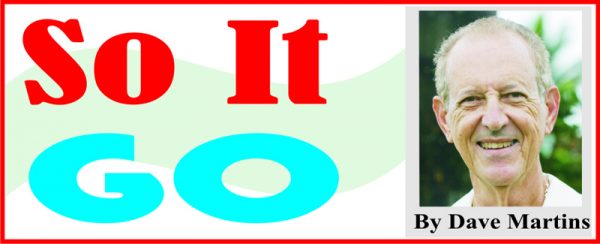 "What's your favourite Tradewinds song, and which one you feel has had the strongest reaction?" I've been asked questions like that often; just this week it popped up again.  On the first question, my favourite, it depends on when you ask me; some days it's Is We Own; some days it's Angel Wings, a song about my mother and my own life; some days it's Copycats. On the second question, I suspect Not A Blade O' Grass would be the answer but Honeymooning Couple is close.
It's interesting though that only one interviewer – a very astute Guyanese lady – has ever asked me the parallel question: "Which song do you feel had the weakest response?"  The answer to that one, hands down, is Hooper and Chanderpaul, and therewith, as they say, hangs a tale.       
-------------------------------
— by Francis Quamina Farrier
Eusi Kwayana now 95. The Sage of Buxton, Guyana.
There is the village of Buxton on the East Coast Demerara, Region 4, Guyana.  There is the city of Buxton which is located in Derbyshire in the East Midlands region of England. I know both Buxtons having been to both – one on many occasions, the other just once.
That English Buxton at 960 feet elevation, is the highest above sea level of any town in England. Its population is 23,000.
Though not as large, or as populated as its English counterpart, the Guyana Buxton is one of the lowest villages in Guyana being almost about seven feet below sea level at high tide. At this time (2020) its population is approaching 6,000.        
--------------------------
PREVIOUS ENTRIES
Guyanese Online: Entries for 02 November 2020
 
Guyanese Online: Entries for 01 November 2020
---
Guyanese Online |  Published by Cyril Bryan - cybryan@gmail.com
This email was sent to

|

Unsubscribe

|

Forward this email to a friend