Entries for 28 July 2020
Kaieteur News – Jul 28, 2019  Countryman  -By Dennis Nichols  ( Written one year ago)
Come Thursday, August 01 2019,  Guyanese will celebrate 181 years of freedom from that abomination known as slavery. What's there to celebrate, or not, is arguable. But we, the descendants of Africans, and heirs of a rather curious legacy, will invoke the collective spirit of our ancestors, as is our custom.
PHOTO: Olaudah Equiano
This year's libations and tributes will be blended with African street theatre and movie screenings, parades, sports, artistic expressions, and an appearance by Jamaican reggae star, Ky-Mani Marley, son of the late Bob Marley. And though it seems to elicit participation mainly from one ethnic group, it is, of course, a national holiday.     
---
CLICK LINK ABOVE TO VIEW THE VIDEO
CHINA: Flood No. 3 forms on the Yangtze River; Three Gorges Dam Failure Simulation | China flood
Excerpt from video
In the coming week from July 26-28, the middle and lower reaches of the Yangtze River basin will have heavy torrential rainfall; From July 29 to August 1, there is moderate to heavy rainfall in the western upper reaches of the Yangtze River. It is still unknown whether the Three Gorges Dam will be able to withstand another round of flooding. Nevertheless, we hope that the Dam will hold for the safety of the people downstream.  
---
Stabroek News: By Dave Martins  – July 19, 2020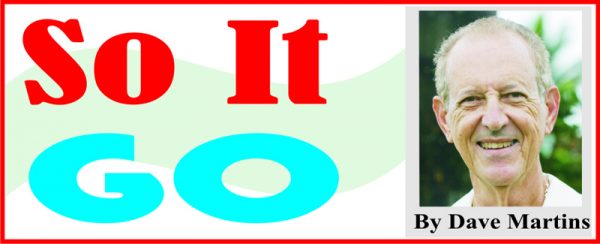 Going back to the time I started playing music professionally, among the many good things that happened to me was that I developed a coterie of staunch friends, I would even describe them as allies, starting with my homeland Guyana, and reaching Canada, where Tradewinds began, the USA, and then, in no particular order, Grand Cayman, St. Maarten, Barbados, St. Lucia, and virtually every island in the Caribbean, including Bequia, way down south, and St. Croix way up north. In each of those places, almost without exception, I found friendships, some of them almost family.
The  list would include Vic Fernandes and Harold Jones in Barbados, Ellis Chow Lin On and Cosmos Hosam in Trinidad,  the late Robert Dubourcq in St. Maarten, several in Cayman, including Henry Muttoo, and of course the late Freddie Abdool, our man in Guyana for Tradewinds from day one. The links with many of those people are alive in me still and sometimes will come roaring back on their own.          Continue reading →
----
Editor's Note: Since its inception ten years ago, Guyanese Online has featured events by Guyanese Associations in the Disapora. Over 75% of our readers reside in the USA, Canada and the UK. This year, due to COVID-19, most events have been cancelled by Guyanese associations. This article by Francis Quamina Farrier highlights how it has affected life and events in Guyana and elsewhere.
By Francis Quamina Farrier
LIKE millions all around the world, I have been in lockdown since mid-March. As someone who loves and needs to be here, there and everywhere, gathering the news from the four corners of our beautiful Guyana, and to many corners of our wonderful world, I am surprised that I do not find myself in any way bored being at home 24/7 for the past four months. With the aid of so many modern technologies – the internet, smartphone and Zoom included – we are all able to make contact and receive information from all around the world in real-time.      Continue reading →
---
Guyanese Online |   Published by Cyril Bryan - cybryan@gmail.com
This email was sent to

|

Unsubscribe

|

Forward this email to a friend