Entries for 10 November 2020
Kaieteur News  –  Nov 10, 2020 – By Kemol King
   President of CFR Richard Haass
  President of the Council for Foreign Relations (CFR), Richard Haass has posited that even if the result of the US 2020 Presidential Election goes in the seeming direction with Democratic nominee, Joe Biden becoming President, Republican nominee and current President Donald Trump will still hold considerable political power and influence long after he cedes his office. The New York-based think tank made this assessment in its Election 2020 series.
Haas said that Trump is probably going to have considerable influence in choosing the Republican party's nominee for the US 2024 Presidential election, and that "Trumpism" will remain a powerful force in America.        
---------------------------------------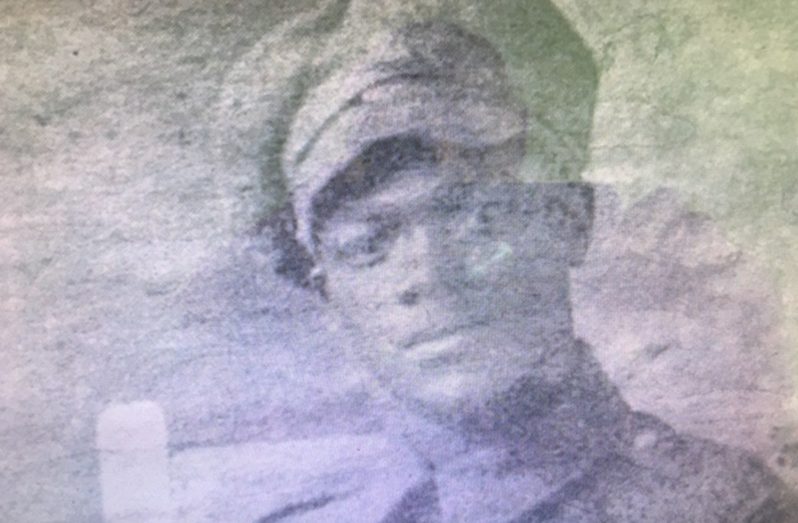 Photo: Gershom Browne in military uniform in this 1914 photograph
By Francis Quamina Farrier
HIS name is Gershom Onesimus Browne. In his later years, many looked up to him in awe as he marched in his 90s and became a centenarian. He used to ride his bicycle along the Bagotville public roads when he was well into his 90s. A physical and mental titan he certainly was. The last surviving Guyanese veteran and hero of the First World War, and like others of his generation, Gershom lived through the years of both World Wars.
The thing about elders is that youngsters hardly ever pause to wonder what those elders were and what they achieved when they were youngsters. In this article, we will reflect on what Gershom, who lived to the ripe old age of 102, did and achieved when he was a youngster and also in his mature years.     
---------------------------------------
By Gord Wilson – November 8, 2020
 FYI – My comments to many Americans with regard to the U.S. election and its aftermath.
There can be no doubt the people have spoken as witnessed by the highest voter turnout in U.S. History. The winner receiving more votes than any other winner and the loser receiving the most votes of any loser ever before.
Claims of voter fraud, illegal and otherwise, have been dismissed by some Courts and from prominent Representatives on both sides of the aisle in both Houses.             Continue reading →
-------------------------------------
– But I Couldn't Be More Proud of My Past
Too Indian? Not Indian enough. Born and Bred British? Not British enough. Why does no one know about us British Guyanese?
Joy Persaud | The Telegraph UK
When someone asks, "Where are you from?" I'll try to guess what version of the truth they want. For some, the fact that I was born and bred in northwest London but now live on the English south coast is enough by way of explanation.
BUT, FOR OTHERS, IT'S A PRECURSOR TO: "But, where are you really from?"           Continue reading →
---
Guyanese Online |  Published by Cyril Bryan - cybryan@gmail.com
This email was sent to

|

Unsubscribe

|

Forward this email to a friend