Entries for 26 August 2020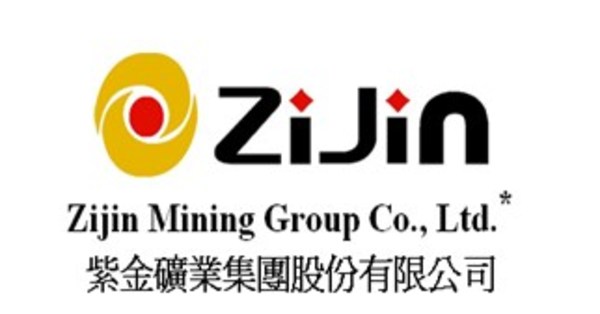 Zijin Mining Group Co. Ltd. (CNW Group/Zijin Mining Group Co. Ltd.)
By Stabroek News –  August 25, 2020
Chinese miner, Zijin Mining Group Co. Ltd and Canadian miner, Guyana Goldfields Inc (GGI) today  announced the conclusion of their arrangement where Zijin acquired all of the issued and outstanding common shares of the Region Seven-based company.
In a release today the two announced the completion of the previously announced statutory plan of arrangement under the Canada Business Corporations Act.    Continue reading →
----------
 Aug 25, 2020  News– – rice miller urges tougher controls
Nand Persaud, Berbice's biggest rice miller
A major investigation involving the seizure of one and a half tonnes of cocaine by German authorities in a container of rice that came from Guyana, has raised troubling questions about the system at Customs.
It appeared that local investigators, including those from the Customs Anti Narcotic Unit (CANU), were stumped when it was discovered that the Guyana Revenue Authority (GRA) system, called Automated System for Customs Data (ASYCUDA), was reflecting something other than what left Guyana.      Continue reading →
----------
My Guyanese Identity – By Vidur dindayal
In my early teens, in Guyana, I was growing up in a village with Indian and Black people and few Chinese as well.
I saw myself as an Indian. I was Hindu. We lived like Indians did, eating Indian food and liking Indian music and dance. We saw mostly Indian films. This is how we lived as a community of Indians.
In the larger community I and my family lived well with everybody. My parents had non-Indian friends from their school days. Their contemporaries – nurses in our local hospital, the school Head and teachers, employees at the Sugar factory, were Black people. I grew up respecting them as part of my larger family. My best friends at school were Indian Black and Chinese. They are to this day.      Continue reading →
----------
IMPORTANT PUBLIC NOTICE – Guyana Consulate, Toronto. Canada
The Consulate General of Guyana in Toronto, Canada wishes to inform that effective Monday August 24, 2020, persons residing in the General Toronto Area (GTA) will be required to submit their applications for new Guyanese Machine Readable Passports in-person at the Consulate. These submissions should be done by APPOINTMENTS ONLY.
Appointments can be made via telephone numbers 416-494-6040, 416-494-6059 or 416-494-2679 between 9:00 am t0 4:00 pm Monday to Friday or via email address info@guyanaconsulate.com.      Continue reading →
---
Guyanese Online |  Published by Cyril Bryan - cybryan@gmail.com
This email was sent to

|

Unsubscribe

|

Forward this email to a friend