Entries for 13 September 2020
  Sep 13, 2020 Kaieteur News
A September 11, 2020 correspondence between the Ministry of Foreign Affairs and the Guyana Defence Force has made its way into the public and it indicates that the United States Secretary of State, Mike Pompeo, will visit Guyana between Thursday, September 17 to Friday, September 18, 2020.
US Secretary of State, Mike Pompeo
He will be the highest, serving ranking US official to visit Guyana.
A meeting with President Irfaan Ali is likely, though it is unclear what the purpose of the Secretary's visit is.  Continue reading →
--------------------
By Stabroek News –  September 12, 2020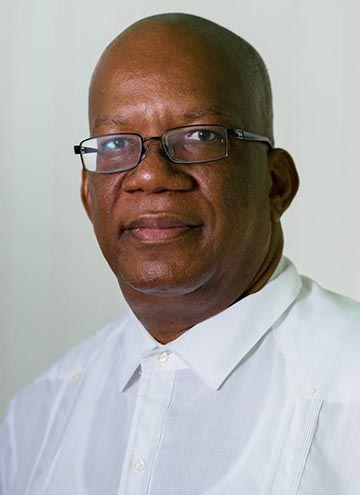 Former Minister of Finance Winston Jordan (see photo), says the new PPP/C government's 2020 emergency budget has eroded the revenue base of the country, while enormously inflating the deficit and he charged that the budgetary measures are private-sector oriented rather than for the people.
Speaking during an interview with member of the Working People's Alliance (WPA) Kidackie Amsterdam, Jordan lamented the emasculation of his government's "transformational" projects and stressed that opposition parliamentarians will need to question everything as the budget presentation lacked details.          Continue reading →
---------------------
Jamaican reggae pioneer Frederick Nathaniel "Toots" Hibbert has died at the age of 77.  The legendary musician fronted the reggae and ska band Toots & the Maytals from the early 1960s.
© Getty Images Toots Hibbert
..On social media the group announced he had "passed away peacefully" in Kingston, Jamaica surrounded by his family. As yet it is unknown how Hibbert died, although he had been tested for coronavirus in the last in the last two weeks and was put into intensive care..  May his Soul Rest In Peace!     SEE VIDEO BELOW          Continue reading →
-------------------
Bollywood star's tragic story has spiralled into a national obsession, with his girlfriend at its centre
Hannah Ellis-Petersen South Asia correspondent – 12 Sep 2020 – The GUARDIAN
Sushant Singh Rajput
For 90 days, the death of a young Bollywood star has transfixed India.
The story that began in June, when the actor Sushant Singh Rajput was found dead in his Mumbai apartment, was initially one of grief and tragedy. Police ruled that he had killed himself.
Yet the spectacle it has morphed into since – involving misogyny, drugs, money, media witch-hunts, feuds, police leaks, federal investigations, state elections and the arrest of a Bollywood star – has become an unprecedented national obsession, with everyone from senior politicians to Amnesty International wading in.
----------------------
It is plain to see One Nation   One People   One Destiny may never be a reality
Dear Editor,… Letter from Yvonne Sam
Based on the current mayhem and civil unrest in Guyana, following the senseless killings of Isaiah and Joel Henry, and Haresh Singh, the words of a well-known song titled 'FOR WHAT IT'S WORTH' by an American band  Buffalo Springfield immediately springs to mind:
There's somethin' happenin' here
But what it is ain't exactly clear
There's a man with a gun over there
I think it's time we stop
Children, what's that sound?
Everybody look what's going down
---
Guyanese Online |   Published by Cyril Bryan - cybryan@gmail.com
This email was sent to

|

Unsubscribe

|

Forward this email to a friend