ENTRIES FOR 23 NOVEMBER 2020
VIDEO: Guyana's Game Changing Oil Discovery – By AR Global Security
Could Guyana become the richest country (per capita) in the world, due to its small population.
--------------------------------------
By Mosa Telford –  November 21, 2020 – Stabroek News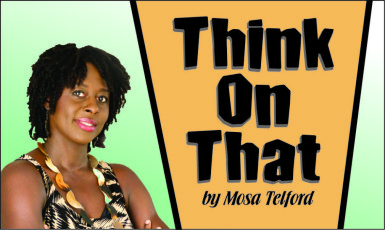 Last week the world celebrated Diwali. Diwali is a celebration of light over darkness, good over evil, and knowledge over ignorance. In this period of Earth's history, we need an abundance of light. We seem to have sunk into darkness – moral depravity and despair – surviving what is and fearing what is to come.
Many are longing for the order of the past refusing to accept that the world we once knew no longer exists. Some may describe what we are experiencing as a time of evil; that the dark forces of the world have taken the reins, steering mankind deeper into hopelessness and death.            Continue reading →
-------------------------------------
Three Worlds One Vision ~ Guyana – Brazil – USA
Reflections: America Divided against Itself – By Rosaliene Bacchus
I am no stranger to divisive racist politics. My lived experience as a former British subject in what was then British Guiana provides the setting for my debut novel, Under the Tamarind Tree. I witnessed the effectiveness of divisiveness as a weapon for maintaining minority control of a population. When deployed across a nation, it threatens and destroys our relationships with co-workers, neighbors, friends, and even family members. It is now happening within my own nuclear family.   
-----------------------------------------
Bob Marley
As Tuff Gong releases a limited edition series of Marley albums, we pick the greatest work of reggae's biggest star
THE GUARDIAN – by Alexis Petridis –19 November 2020–30. Rude Boy (1965)
The ska-era Wailers launch themselves into the 60s Jamaican vogue for singles either praising or condemning the violent Kingston "rude boy" youth cult. Tellingly, given the socio-political songs that lay ahead of him, Marley focuses on the deprived circumstances that birthed the phenomenon: "Want it want it – can't get it, get it get it – no want it."                Continue reading →
--------------------------------
Also check out the RECIPES on Guyanese Online.. Here are some links:
1. Cuisine: Recipes for Some Guyanese delicacies for the Christmas season
2. RECIPES From Guyana and the Caribbean – From Guyana Outpost archive
3.  Guyana Recipes by Zorinaspice – 43 videos – autoplay
---
Guyanese Online |   Published by Cyril G. Bryan - cybryan@gmail.com
This email was sent to

|

Unsubscribe

|

Forward this email to a friend