Entries for 13 October 2020
 Oct 13, 2020  News
Example: THE SENEGAL GAS BLOCKS GIVEAWAY
–  Expert says this red flag should always warrant probe

Offshore Oil Rig
Kaieteur News – When oil companies are created in a matter of days or weeks and are registered in territories that keep the identity of the real owners – the 'beneficial owners' – a secret, it creates the perfect condition for corruption and tax evasion to flourish. It ultimately robs the citizens who are the rightful owners of a nation's wealth, billions of dollars.   
  ------------------
 Oct 12, 2020  News
QUICK FLIPPING A SIGN OF CORRUPTION
The Natural Resource Governance Institute (NRGI) has noted the quick flipping of blocks without having done substantial work, as a major red flag of inquiry into possible corruption.
Kaieteur News – It is unclear whether the first recipient of the Canje oil block, Mid-Atlantic Oil & Gas, ever intended to do the work it committed to doing under the agreement with government.
This is evidenced by the fact that the company sold away shares in the block, a mere six weeks after it received it.
--------------------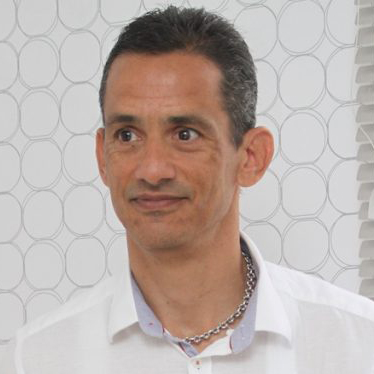 Mark Maloney
  By Stabroek News –  October 12, 2020      
Barbados developer and the principal behind that country's US$175 million revamped Hyatt Ziva Barbados Resort and The Village at Coverly Housing Project, Mark Maloney has expressed interest in housing investments in Guyana and last week met with President Irfaan Ali to discuss possible projects, sources say.
"He had discussions with the President",  sources close to the government confirmed with the Stabroek News.  Maloney's discussions with the president centred on "areas of housing and other sectors".
------------------
Pleasant memories at a time of emotional stress, tensions, uncertainty and containment as we try to weave the universal with the particular
When I went to primary school, ah had a 'muff'. Meh sistuh had plaits wid a big ribbon bow. Meh bruduh used to wear banlon jersey and bell-bottom pants.
I used to keep meh 'frek'($) in meh pants fabs an' save it up in meh puzzlin' tin.
We had a Kelvanater fridge, Singer sewin' machine an' a Raleigh bike.        
------------------
  Is the pandemic leading to a marked rise in defaults on loans to firms and    households?
Finance & economics – The Economist – Oct 11th 2020 – NEW YORK.
THE HEALTH of America's economy and that of its banks are closely intertwined. Sometimes, as in the global financial crisis of 2007-09, hazardous behaviour by the banks leads to the whole economy being laid low. But even when, as now, the banks are not the source of the country's economic ills, their vital signs still tell you something about the broader picture—about the ability of people and businesses to repay debts, their willingness to borrow and the appetite of companies to raise capital in public markets.
The banks' third-quarter earnings season, which begins on October 13th, is the next opportunity to take the banks' pulse and gauge how America's economy is faring in its recovery from the ravages of covid-19.            Continue reading → 
---
Guyanese Online |   Published by Cyril Bryan - cybryan@gmail.com
This email was sent to

|

Unsubscribe

|

Forward this email to a friend