Entries for December 29-31, 2020
Inspiring New Year 2021 Quotes | Best Happy New Year 2021 Quotes | Welcome the New Year in Style!
Be inspired by these Happy New Year Quotes and wishes. The new year 2021 has given us a new opportunity to try something new and achieve our life goals and desires.
Let these new year 2021 quotes inspire and motivate you to face the year and realize our success path in life…. Thanks for watching.
-------------------------------------------
   OPINION – Happy New Year 2021 – By Yvonne Sam
In just a matter of hours the year 2021 will be upon us.
While many are looking forward to a brand New Year, we cannot help but regard it as the year when the past will not only be an integral part of the present, but also serve as a visceral reminder of how the unexpected can derail well-planned resolutions, produce stress and halt economic progress—thanks to Covid 19 that unrelenting life taker, and unassailable game changer.    Continue reading →
 ---------------------------------------
The Future of Vaccines – The Corbett Report – December 23, 2020
If the Gateses and the Faucis and the representatives of the international medical establishment get their way, life will not return to normal until the entire planet is vaccinated against SARS-CoV-2. What many do not yet understand, however, is that the vaccines that are being developed for SARS-Cov-2 are unlike any vaccines that have ever been used on the human population before.       Continue reading →
-------------------------------------------
The captain of the West Indies Test team is more powerful that many Presidents and Prime Ministers. The West Indies is the only place on the planet where eleven players are chosen from different countries to represent a nation. This creates its own problems and also has its advantages.
The nations became the nursery for future talents. In the old days, insularity and individualism were common themes in West Indies cricket. But a smart captain was able to bring out the best in the players and to instill in them the importance of playing for country.            Continue reading →
-------------------------------------------
By Dave Martins-  December 27, 2020 – Stabroek News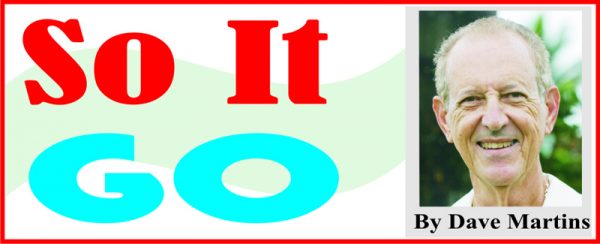 Guyana is such a vast and multi-dimensional kind of country that one could a write a column about the different aspects of the place, every week for a year, and still not cover it all.  One such slant for me would definitely be the Pomeroon River, where I spent many August holidays when I was a student at Saint Stanislaus College on a scholarship, while the Martins family was living at Vreed-en-Hoop.
My father, Joseph Francis Martins, son of an immigrant family from Madeira, had two farms in the Pomeroon: one at Martindale, about 2 miles from Charity, and one, directly across the river from it, at Cozier.  JFM, a hard-working gentleman, also had a Government contract to clear vegetation from several of the small creeks draining into the big river, and I went with him as a teenager on some of those trips, including one, way upriver, near where the Pickersgill sawmill was located –     Continue reading →
--------------------------------------------
Is history repeating itself.?  Are we heading into another Economic Depression? This video focusses on Financing and Banking.
HISTORY: 1930's Diary Warning – Great Depression SHOCKING Financial Corruption!- By Neil McCoy-Ward – Published December 27, 2020
Comment on this video by Handyman:
One of my favourite quotes of all times is "There are three classes of people: those who see, those who see when they are shown, those who do not see." I've tried to explain some things to people and it's like talking to a wall! Thanks for another excellent video
------------------------------------
Also check out the RECIPES on Guyanese Online.. Here are some links:
1. Cuisine: Recipes for Some Guyanese delicacies for the Christmas season
2. RECIPES From Guyana and the Caribbean – From Guyana Outpost archive
3.  Guyana Recipes by Zorinaspice – 43 videos – autoplay
---
Guyanese Online |   Published by Cyril G. Bryan -  cybryan@gmail.com
This email was sent to

|

Unsubscribe

|

Forward this email to a friend