Entries for 24 August 2020
    CLICK LINK ABOVE TO VIEW THE VIDEO
   RACISM …A Sikh living in the USA talks about 'Black Lives Matter'
--------------
The United States is also home to the biggest group of highly successful black folk in the world
United States Aug 22nd 2020 edition – The EconomistAug 22nd 2020 – CHICAGO
Lawrence Otis Graham recalls where he first met Kamala Harris, last summer, in Martha's Vineyard. It was at the holiday home of Spike Lee, a film director, who held a $1,500-a-head fundraiser for the woman who is now number two on the Democratic ticket. "She is the new Barack Obama for us," says the thrilled Mr Graham, an author and property lawyer from New York. By "us" Mr Graham means African-Americans, and in particular the glitziest end of African-American high society.            Continue reading →
----------
 His verbal stumbles have voters worried about his mental fitness. Maybe they'd be more understanding if they knew he's still fighting a stutter.
John Hendrickson | The Atlantic
HIS EYES FALL TO THE FLOOR WHEN I ASK HIM TO DESCRIBE IT. We've been tiptoeing toward it for 45 minutes, and so far, every time he seems close, he backs away, or leads us in a new direction. There are competing theories in the press, but Joe Biden has kept mum on the subject. I want to hear him explain it. I ask him to walk me through the night he appeared to lose control of his words onstage.
"I—um—I don't remember," Biden says. His voice has that familiar shake, the creak and the croak. "I'd have to see it. I-I-I don't remember."      Continue reading →
---------
By Dave Martins –  August 23, 2020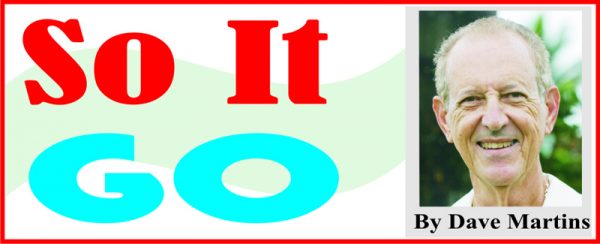 Last week, with Kamala Harris named to run with Joe Biden in his presidential push, there was a powerful piece online about the significant role her father, Donald Harris, played in her development.
I know they get a lot of knocks in the region for their flamboyance, but time and again Jamaicans come through as a people of substance, sometimes, as in this case, stressing the simpler and more humane side of things (and, okay, sometimes right at the same time going overboard as they are wont to do) but, generally, a culture where we find the tradition (as in the Kamala case) or history or reverence that they seem to be naturally drawn to.   
---
Guyanese Online |  Published by Cyril Bryan - cybryan@gmail.com
This email was sent to

|

Unsubscribe

|

Forward this email to a friend