Entries for January 23-24, 2021
ECONOMICS: DEBT A Bigger Crisis Is On The Horizon, And It Will Last For Decades – Video
5,088,563 views – •Apr 6, 2020 – By Jack Chapple
As the news talks about enforcing mandatory lockdowns, and handing out money to citizens… There has been a problem that has been rapidly expanding in the background of all of this news. …And It is a problem that the world has never really seen before. In fact… it might create a crisis that won't just be felt in the next week, the next month, or even the next year… but it might be felt for several decades to come…
---------------------------------------
HISTORY: The History of the Three Guyanas – Video
There's a region in South America that seems awkward, out of its place, but quite interesting. This is a place where Spanish, French, Portuguese, Dutch and English speakers all meet, where the French and EU flags wave on polls, and where indigenous groups live side by side with African communities. I'm talking about the Guianas, the north-eastern chunk of South Am
-----------------------------------------------
"The First White President," revisited 
   — Ta-Nehisi Coates | The Atlantic
I've been thinking about Barbara Tuchman's medieval history, A Distant Mirror, over the past couple of weeks. The book is a masterful work of anti-romance, a cold-eyed look at how generations of aristocrats and royalty waged one of the longest wars in recorded history, all while claiming the mantle of a benevolent God. The disabusing begins early. In the introduction, Tuchman examines the ideal of chivalry and finds, beneath the poetry and codes of honor, little more than myth and delusion.          Continue reading →
------------------------------------------------
On certain issues will Biden's administration residency feel like Obama's ninth year presidency?
   By Yvonne Sam
As Joe Biden took the oath of office as the 46th President of the United States, the ongoing debate over the validity of the  election itself obscured any discussion of what is to be expected during his administration. Former president Donald J. Trump spent significant time subverting executive actions by President Barack Obama, and as such we should expect from Joe Biden a return to the Obama administration policies. Based on statements made during the Biden campaign, here are some of what the new administration should be expected to do.          Continue reading →
--------------------------------------------
Two upcoming books on Amazon's bestseller list within hours after the resounding delivery of her poem at the swearing-in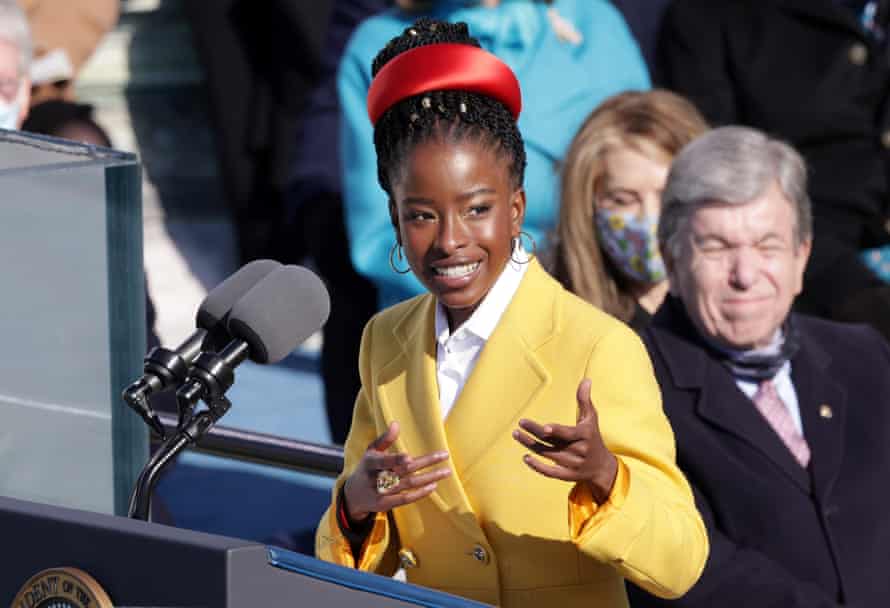 Youth poet laureate Amanda Gorman speaks during the inauguration of Joe Biden on Wednesday. Photograph: Alex Wong/Getty Images
Kenya Evelyn from Washington @LiveFromKenya – Fri 22 Jan 2021 19.09 GMTAmanda Gorman's star continued its remarkable climb Thursday following the presidential laureate's resounding delivery of her poem during the US presidential inauguration.            Continue reading →
--------------------------------------------------------
– By Geoff Burrowes
Her name had to be Chunkie. She was too scrawny to be anything else! She was grey with stripes of black running through her sparse fur. The other kittens in the litter were furry and their fur was glossy black or shiny white. They loved to be picked up and stroked and purred contentedly when they sat in someone's arms.  Chunkie was not so obliging and was likely to claw and spit at whoever was trying to pick her up!
Eventually she was the only one of the litter that was not taken in by another family and so she became ours. Chunkie never put on weight and grew to be a lean unlovely animal with the same sour personality. Some tomcat must have found her attractive however as after she was grown she produced her own litter of kittens.    Continue reading →
---
Guyanese Online |    Published by Cyril G. Bryan -- cybryan@gmail.com
This email was sent to

|

Unsubscribe

|

Forward this email to a friend