Entries for 21 June 2020
By Stabroek News– June 20, 2020
Cameras were at the ready yesterday outside of the Court of Appeal for the outcome of the hearing on the application filed to prevent the Chief Election Officer (CEO) Keith Lowenfield from submitting a report to enable a final declaration from the March 2 polls. (Photo by Orlando Charles)
The Guyana Court of Appeal is to rule on Monday at 1.30 pm in the case brought by Eslyn David against GECOM and the Chief Election Officer seeking to stop the declaration of the results of the March 2nd general elections.             
---
─ brought home aboard Eastern and Caribbean Airlines  
Friday afternoon saw the single largest arrival of Guyanese at the Cheddi Jagan International Airport (CJIA).
The diverse group of 322 citizens who were stranded in Trinidad and Barbados, returned home aboard two flights from Eastern and Caribbean Airlines. Here are some comments from passengers.
All passengers have been screened by the health authorities and must observe a seven day quarantine.
--
Sara Middleton, staff writer June 14, 2020     
naturalhealth365.com/fatality-rate-antibody-testing-3439.html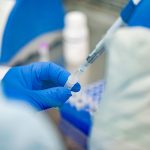 (NaturalHealth365) We can be sensitive to the fact that an unknown pandemic illness should be handled with care and caution. But it's hard not to be disillusioned when finding out that SARS-CoV-2, the virus that causes the respiratory illness COVID-19, appears to be far less deadly than previously believed.  In fact, new nonprofit research indicates that the fatality rate of COVID-19 isn't all that much different than the fatality rate of the seasonal flu.
The reason we're finding out more about COVID-19 as time goes on is because of increased antibody testing and other investigative measures that are beginning to draw some answers. Such answers can't come soon enough, as far as we're concerned – not when the threat of mass vaccine programs with a rapidly developed drug is bearing down on the global public.            Continue reading →
--
Peter Laurie photo
Dr. Peter Laurie | Barbados Today
History will look back on the Trump presidency as the last gasp of white supremacy in the US. This is not to say that after Trump's defeat in November white racism will cease to exist, but it will be the beginning of a revolution.
First, what do we mean by 'white supremacy'? This is an incoherent ideology that fantasises that white people are superior to all other peoples, especially black people and Jews, and are threatened by the rising tide of people of colour.      Continue reading →
---
Guyanese Online | Published by Cyril Bryan -  cybryan@gmail.com
This email was sent to

|

Unsubscribe

|

Forward this email to a friend