Entries for 19 August 2020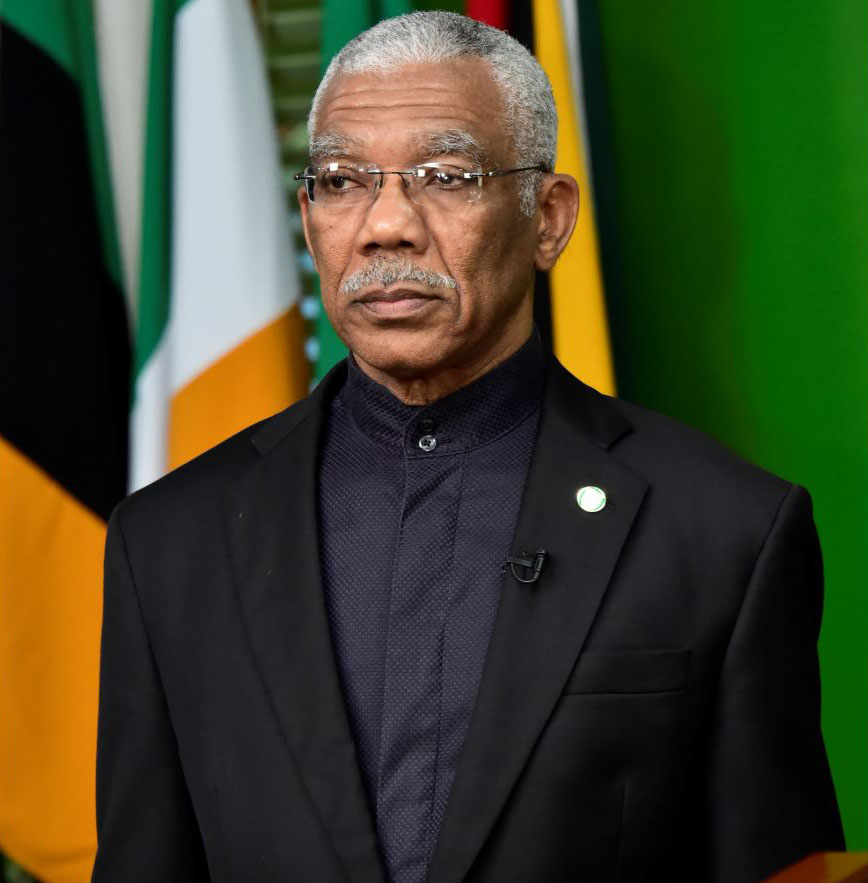 David GrangerBy  Editor – August 18, 2020
Saying that it was taking a bold step, the PNCR today announced a list of 22 MPs for Parliament without former President David Granger, PNC Chair Volda Lawrence, former Attorney General Basil Williams and PNCR General Secretary, Amna Ally.
News of these moves roiled the ranks of the PNCR yesterday – already battered by charges that it had been trying to benefit from rigging of the March 2nd general elections.
With no Granger, Lawrence, Ally or Williams in Parliament it appears that the intention is for Joseph Harmon- recently inducted into the PNCR Central Executive Committee – to lead the former governing coalition in parliament and possibly become Opposition Leader.    Continue reading →
-------
—- Opposition Leader Kamla Persad-Bissessar concedes to final Election Results 2020
T&T PM Dr. Keith Rowley
[Trinidad Guardian – August 18, 2020]
President Paula-Mae Weekes will swear-in Dr Keith Rowley as Prime Minister tomorrow: (August 19, 2020). The announcement was made via a media release today.
Dr Rowley said his entire Cabinet will also be sworn in as well.
The following is a statement from the Office of the President.
"Her Excellency Paula-Mae Weekes O.R.T.T., President of the Republic of Trinidad and Tobago today received the final results of the General Election 2020 from the Chairman of the Elections & Boundaries Commission. Her Excellency immediately thereafter issued letters to Dr. Keith Rowley and Mrs. Kamla Persad-Bissessar enquiring of their willingness to be appointed Prime Minister and Leader of the Opposition, respectively.       Continue reading →
--------
These are the sentimental wanderings of an old man's mind at 5 in the morning in a country far away from the country of my birth!  British Guiana – now Guyana.
There was a tree on the South Western intersection of Brickdam and Brummel Place. For those of us who can't remember Brummel Place was a short street that ran from the footbridge over the Croal Street trench street at the end of Cummings Street  to Louisa Row on the South side of Brickdam. My grandfather's three storied, white wooden house, which later became Wray High School and even later Dr Ali Shaw's Hospital was at the corner of Croal Street and Brummel Place.          Continue reading →
-------
CLICK LINK ABOVE TO VIEW THE VIDEO
Watch Michelle Obama's Full Speech At The 2020 DNC | NBC News
Former First Lady Michelle Obama asks voters to "vote for Joe Biden like our lives depend on it" and says Trump "is the wrong president for our country" during her speech at the Democratic National Convention (DNC).
---
Guyanese Online |  Published by Cyril Bryan - cybryan@gmail.com
This email was sent to

|

Unsubscribe

|

Forward this email to a friend