Entries for March 04-05, 2021
Please note Guyana SPEAKS will be hosting a one-off special event on the life and legacy of the first black international footballer, Andrew Watson (1856-1921).  Given the circumstances of his birth, this event will also include a broader overview of Guyana's 19th century history and its links to the people of Scotland..
To attend this virtual event on Monday, 8th March 2021 at 7pm GMT, please register via the eventbrite link below:        Continue reading →
------------------------------------------------
Amid mixed messaging in Canada, France and Germany reverse course to approve vaccine for people 65 and older
.. CBC News · Posted: Mar 03, 2021 – Canadians now have a third option to protect against COVID-19 after Health Canada approved the AstraZeneca-Oxford vaccine. But questions remain about whether it should be used in people aged 65 and older — an issue that is also playing out in other countries around the world.
The National Advisory Committee on Immunizations (NACI) on Monday March 1, 2021 recommended against using the vaccine in that age group, even though Health Canada has authorized it to be used in adults of all ages.            Continue reading →
-------------------------------------------------
Credit: www.guyana.org. — with Carl Morgan and Maxwell Hinds.
When Britain declared war on Germany in September 1939, Guyana, like other British West Indian colonies, gave full support to the war effort. Some Guyanese men volunteered to fight and they formed part of the British Caribbean Forces. In addition, Guyanese volunteered to serve overseas with the British Navy, Royal Air Force, and the Women's Corps. Some also travelled to Britain to work in the munitions factories.
In Guyana, for the purpose of defence, the Government organised two militia companies and a garrison. A Voluntary Civil Defence Organisation was also established.              Continue reading →
----------------------------------------------------------------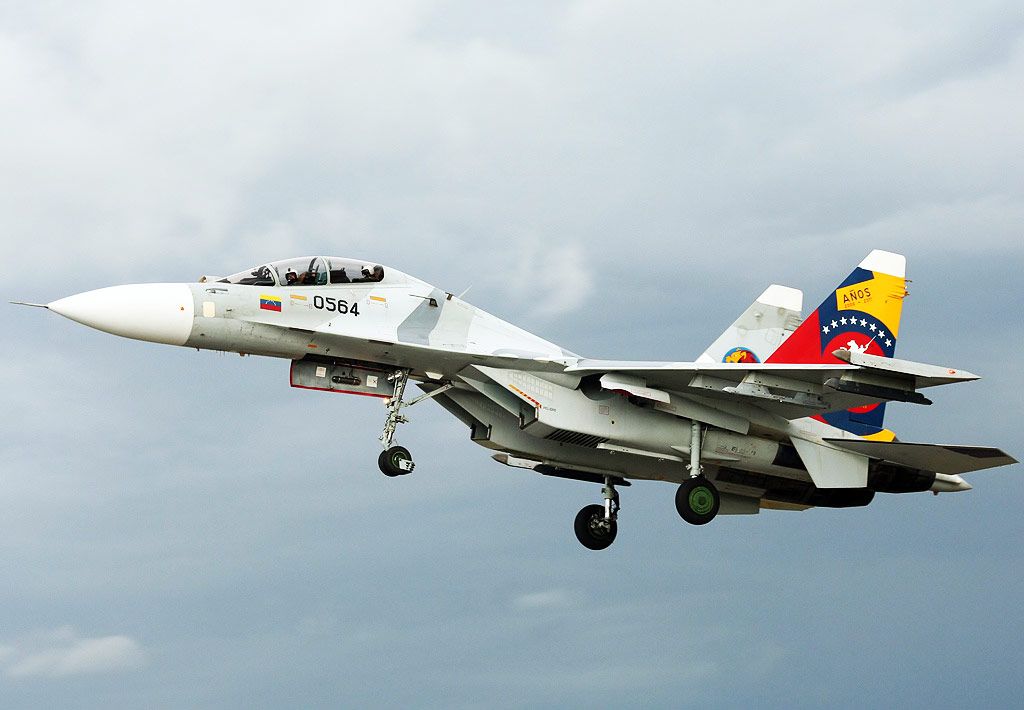 A Russian-made Venezuelan air force Sukhoi fighter jet. (en.mercopress.com)By Stabroek News – March 3, 2021
The Ministry of Foreign Affairs today said that two Venezuelan fighter jets overflew Eteringbang in Region Seven, the latest act of aggression aimed at Guyana.
A statement from the ministry said that yesterday at approximately 13:20 hrs., two Russian-made Venezuelan army Sukhoi SU 30 fighter jets, overflew the community of Eteringbang and the airstrip at a very low altitude of 1500 feet.
----------------------------------------------------------
Saron Fanel Videojournalist, CTV News Toronto –  Thursday, February 25, 2021
TTC: Modern streetcar
TORONTO — Fenton Jagdeo has been riding the Toronto subway since he was a baby.
Jagdeo's family is from Guyana, but he was born and raised in the city's North York neighbourhood.   He still lives there today.
At 26 years old, Jagdeo is the youngest-ever commissioner to serve on the TTC board. He also adds diversity to the board of 10 members.        Continue reading →
-----------------------------------------------
– Pollard hits 666666 in 6th over!
 Windies Cricket Channel. Reporting on the first of three T20 matches to be played between Sri Lanka and the West Indies.
This match was played in Antigua on March 03, 2021. The West Indies won by four wickets.
Pollard hits six sixes in an over and WI win after Dhananjaya's hat-trick
COOLIDGE – Action-packed, mind-boggling, entertaining, nerve-jangling and tension-filled are all adjectives that can be used to describe the return of international cricket to the Caribbean after a one-year hiatus because of the COVID-19 pandemic. In an electrifying chase of a modest target of 132, West Indies captain Kieron Pollard defied a hat-trick from leg-spinner Akila Dhanajaya and became only the third batsman to hit six sixes in an over in …www.nationnews.com
------------------------------------------------------------------
Also check out the RECIPES on Guyanese Online.. Here are some links:
1. RECIPES From Guyana and the Caribbean – From Guyana Outpost archive
3.  Guyana Recipes by Zorinaspice – 43 videos – autoplay
---
Guyanese Online |  Published by Cyril G. Bryan - cybryan@gmail.com
This email was sent to

|

Unsubscribe

|

Forward this email to a friend